Time to rethink protein analysis
Experience fast, precise, cost-saving, and eco-friendly nitrogen and protein analysis with rapid N exceed. The nitrogen and protein analyzer operates according to the safe, simple, and eco-friendly Dumas combustion method and offers fast (3-4 minutes) and cost-effective nitrogen and protein determination of samples up to 1.5 g. The rapid N exceed is optimized for unattended, high-throughput nitrogen and protein analysis and stands for absolute precision and high detection sensitivity.
Highlights of the rapid N exceed
Highest sample throughput
up to 300 analyses per day due to fast analysis (3-4 min.) and easy maintenance
thanks to the use of EAS REGAINER® technology and CO2 as carrier gas
by unique combustion and blank-free sample introduction
Simple and fast maintenance
with the pre-filled EAS REDUCTOR® and instrument design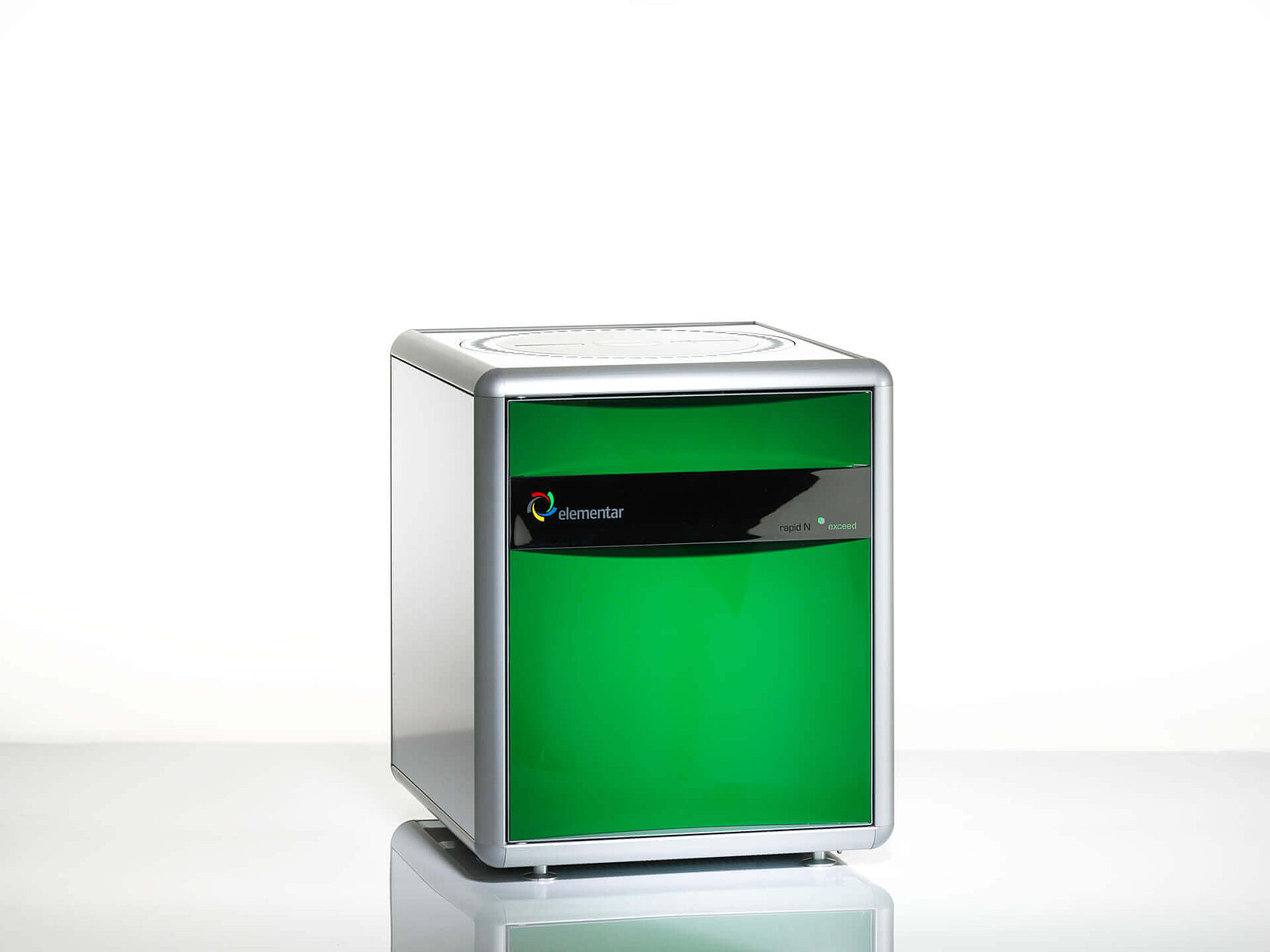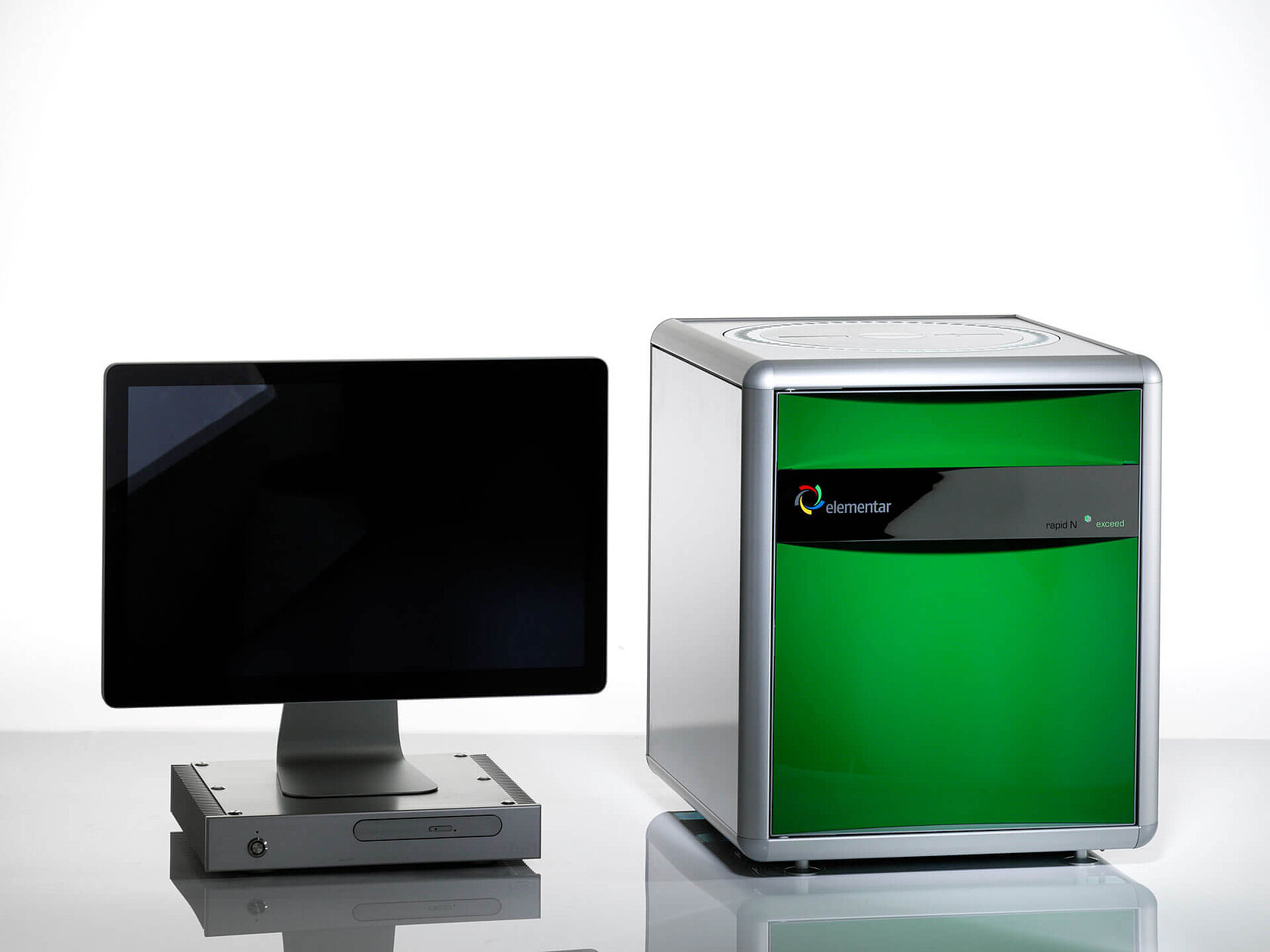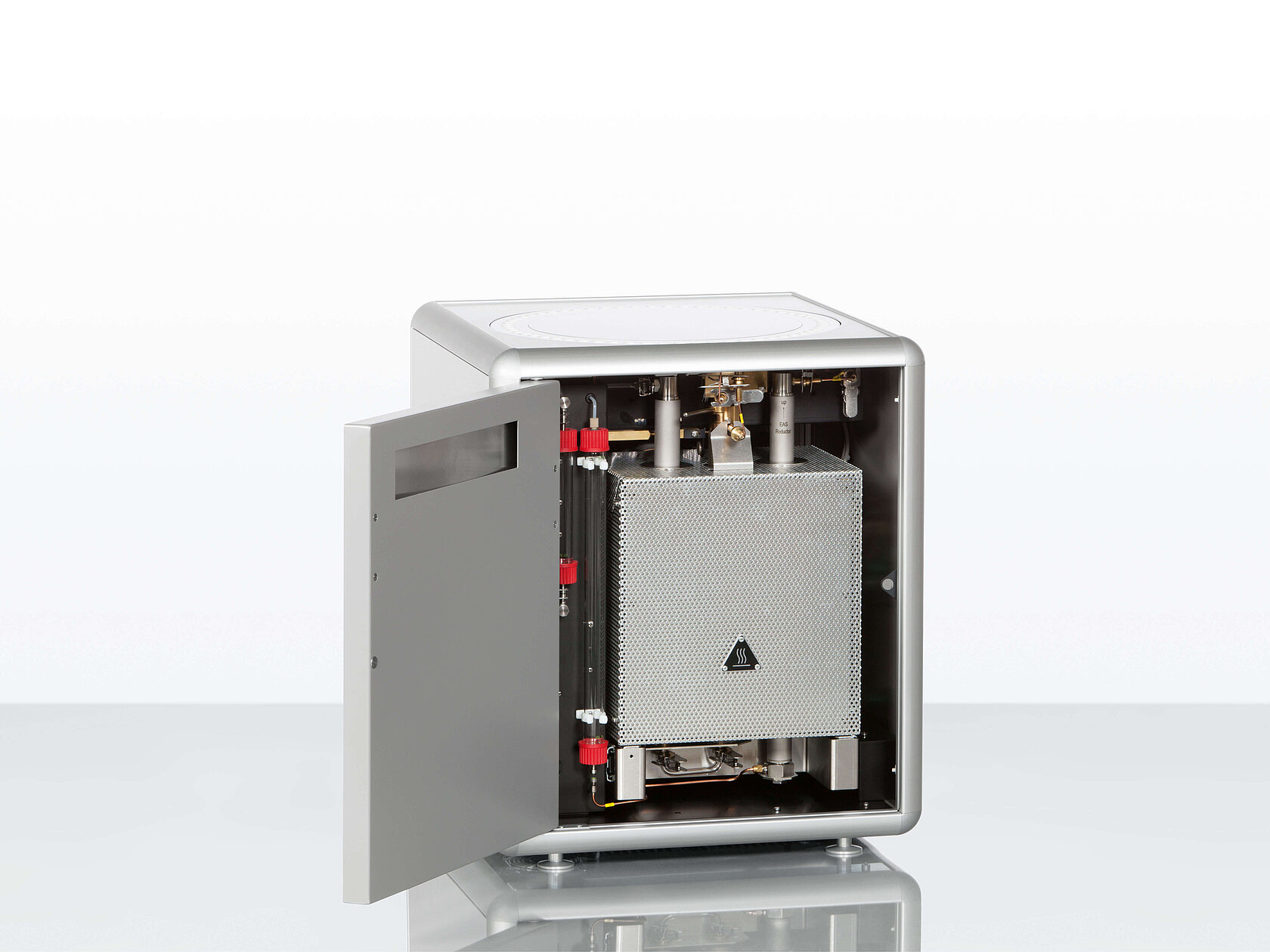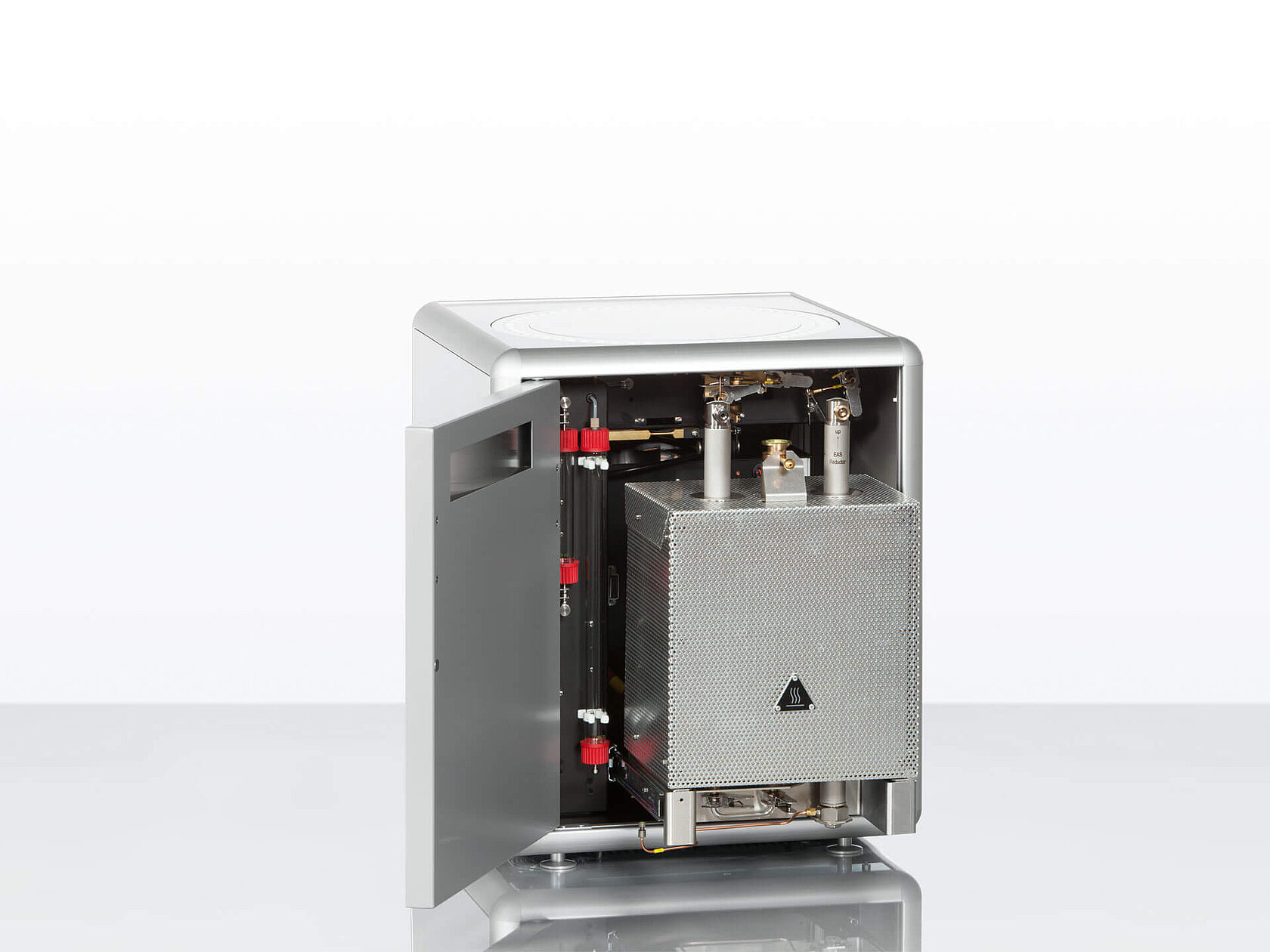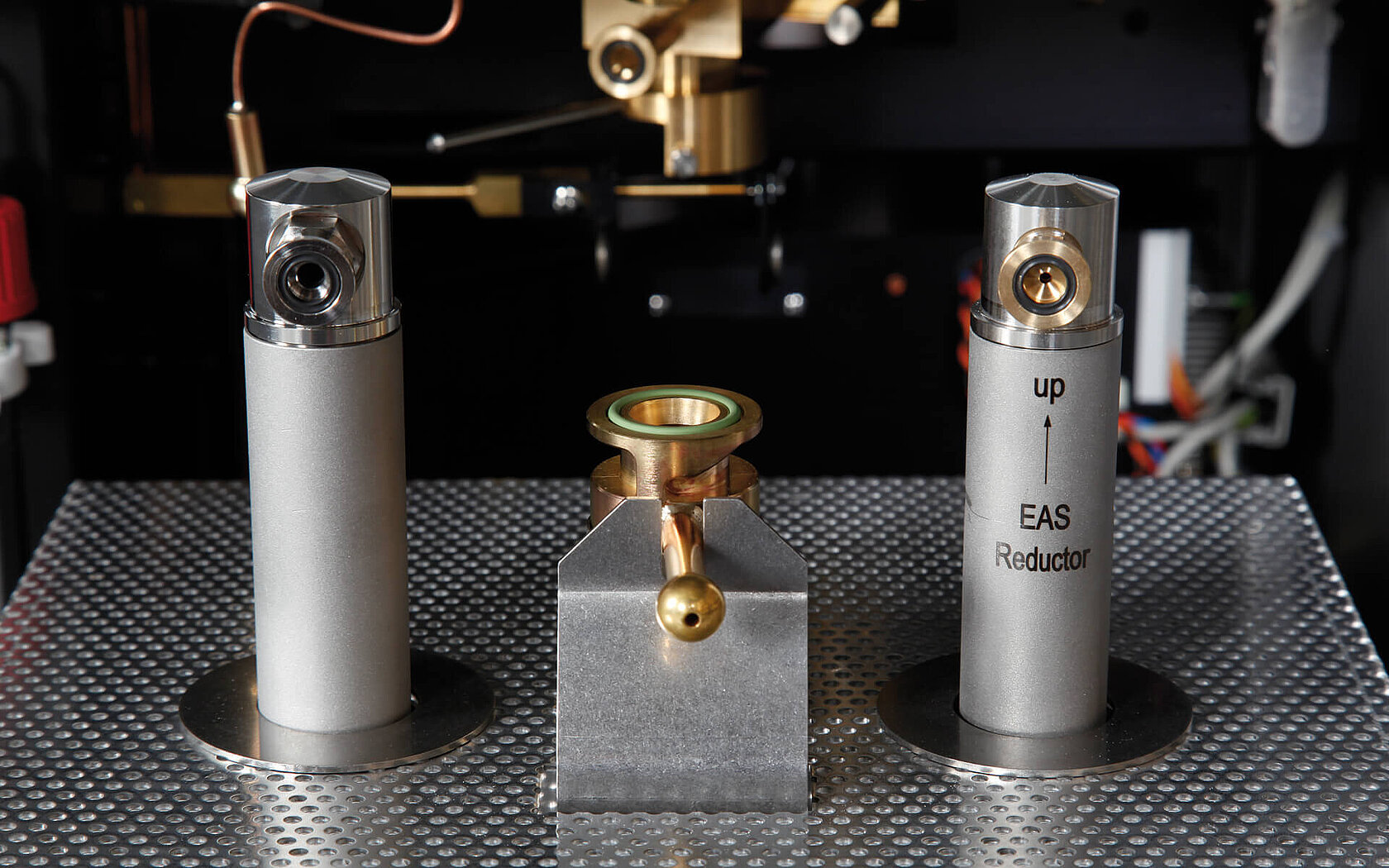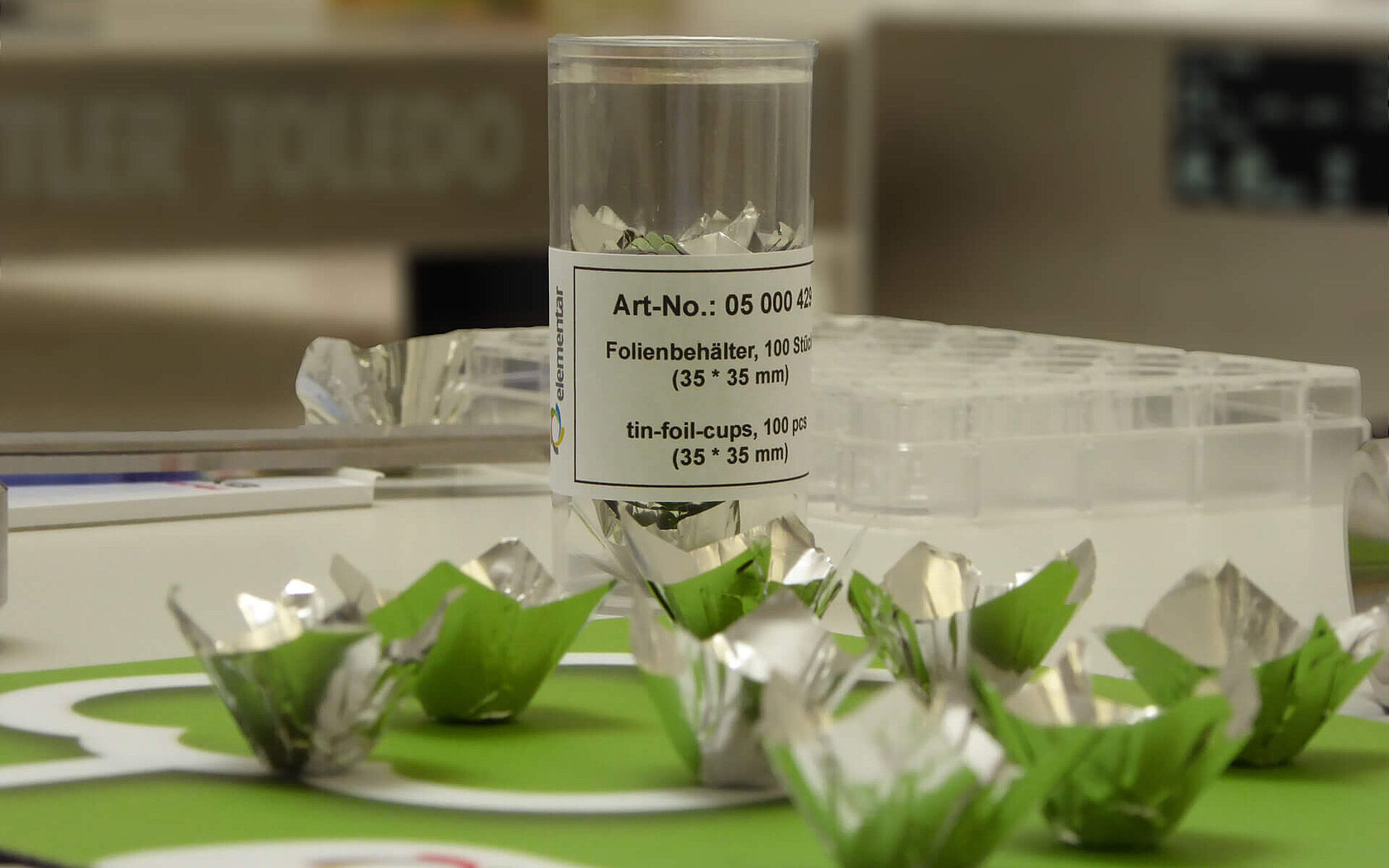 Highest sample throughput thanks to fast analysis
The rapid N exceed offers the fastest nitrogen and protein determination in less than four minutes. Its autosampler, which is reloadable at any time, offers automated analysis for measurements of up to 300 samples per day. Due to the innovative EAS REGAINER® technology, more than 2,000 samples can be run without the need to exchange the reducing agent. Also designed for maximum system uptime is the rapid N exceed's large ash finger. All this results in outstanding low maintenance intervention for industry-leading system uptime in nitrogen and protein analysis
Lowest cost per sample thanks to EAS REGAINER® technology and CO2 as carrier gas
A major cost factor of traditional Dumas nitrogen and protein analyzers is the reduction metals needed to bind excess oxygen and convert nitrogen oxides to molecular nitrogen. With our innovative patented EAS REGAINER® technology incorporated into our rapid N exceed, this cost has been greatly reduced. In continuous flow, the reducing agent EAS REDUCTOR® is regenerated during each combustion phase by the inexpensive EAS REGAINER®, enabling the analysis of up to 2,000 samples before replacing the EAS REDUCTOR® is necessary. Together with the use of carbon dioxide as inexpensive carrier gas, the rapid N exceed realizes the lowest cost per sample in nitrogen and protein analysis.
Absolute accuracy due to unique post-combustion and ball-valve technology for injection
The rapid N exceed guarantees outstanding precision and accuracy in nitrogen determination. A blank-free sample introduction is ensured using the patented ball valve technology. Thanks to the controlled oxygen jet-injection directly into the active zone and the industry-proven, catalytic post-combustion, a complete oxidation of the sample is ensured, even for samples hard to combust. The rapid N exceed delivers matrix-independent results and offers absolute accuracy and full recovery.
Simple and fast maintenance through design and pre-filled combustion tubes
Fastest exchange of combustion tubes is guaranteed with our plug-and-play pre-filled EAS REDUCTOR® tube and slide-out furnace for a comfortable working posture and giving access to all important parts. Whenever maintenance is necessary, our user-friendly clamp connections system ensures a tool-free maintenance experience, saving valuable time.
Future-proof thanks to 10 years guarantee
Thanks to the outstanding robustness and longevity of our rapid N exceed, we grant a 10-year guarantee on the high-temperature combustion furnace and the thermal conductivity detector cell of the thermal conductivity detector (TCD). With our long-term oriented dedication to technical support, we provide spare parts for a minimum of 10 years. This results in outstanding low total cost of ownership, giving you confidence in return of investment.
Application related downloads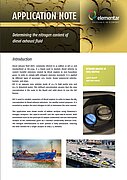 Determining the nitrogen content of diesel exhaust fluid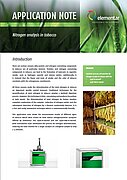 Nitrogen analysis in tobacco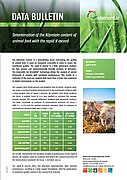 Determination of the N/protein content of animal feed with the rapid N exceed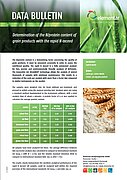 Determination of the N/protein content of grain products with the rapid N exceed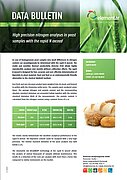 High precision nitrogen analyses in yeast samples with the rapid N exceed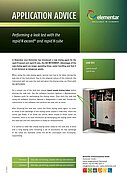 Performing a leak test with the rapid N exceed® and rapid N cube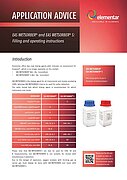 EAS WETSORBER® & EAS WETSORBER® S filling and operating instructions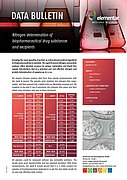 Nitrogen determination of biopharmaceutical drug substances and excipients
These products may also interest you