The Zhejiang Academy of Agricultural Sciences is using an IsoPrime100 IRMS to research on the traceability and authenticity of food products
Prof. Yu-wei Yuan is the Deputy Director of the Institute of Quality Standards of Agricultural Products located at the Zhejiang Academy of Agricultural Sciences, China. Prof Yuan's research is mainly focused on the traceability and authenticity of food products which is an area where stable isotope analysis has proven to be exceptionally useful. Recently in China there has been a rapidly growing demand from both consumers and industry for greater food security after several high profile safety incidents and so Prof. Yuan's research has become increasingly more important in protecting the public from risk.

In 2016, the Ministry of Agriculture authorized a new laboratory called the "Key Laboratory of Information Traceability for Agricultural Product" to be created at Zhejiang Academy of Agricultural Sciences under the leadership of Prof. Yuan. To establish the new laboratory, Prof. Yuan was responsible for specifying the analytical requirements to ensure the laboratory was able to keep pace with the increasing threat to food security and as part of that Prof. Yuan chose to use the vario PYRO cube® elemental analyzer coupled to the IsoPrime100 isotope ratio mass spectrometer. This powerful system allows them to characterize 13C, 15N, 2H, 18O and 34S isotopic fingerprints in a diverse range of food and agricultural products thereby allowing unknown products to be checked against a database to prove if a sample is truly authentic.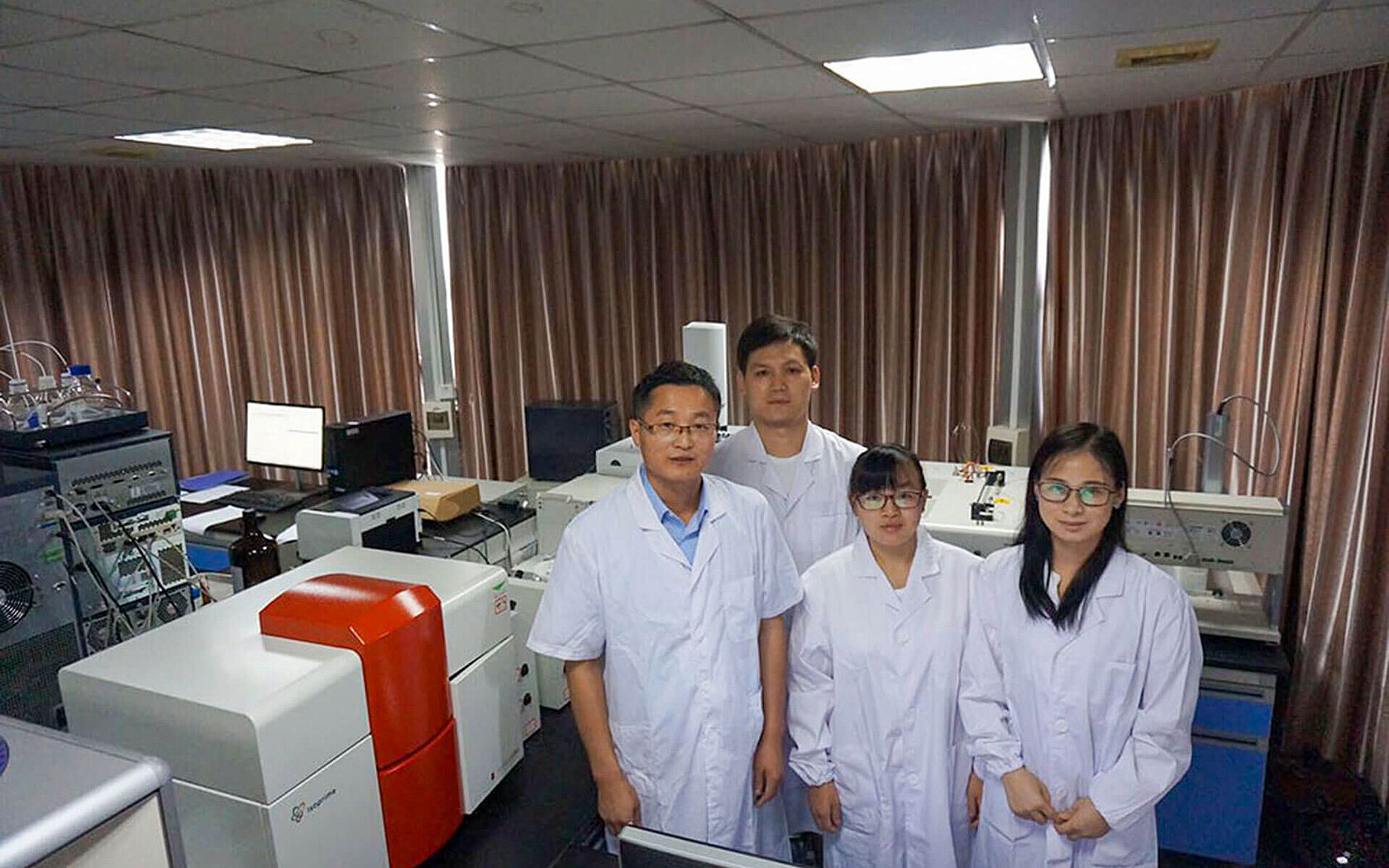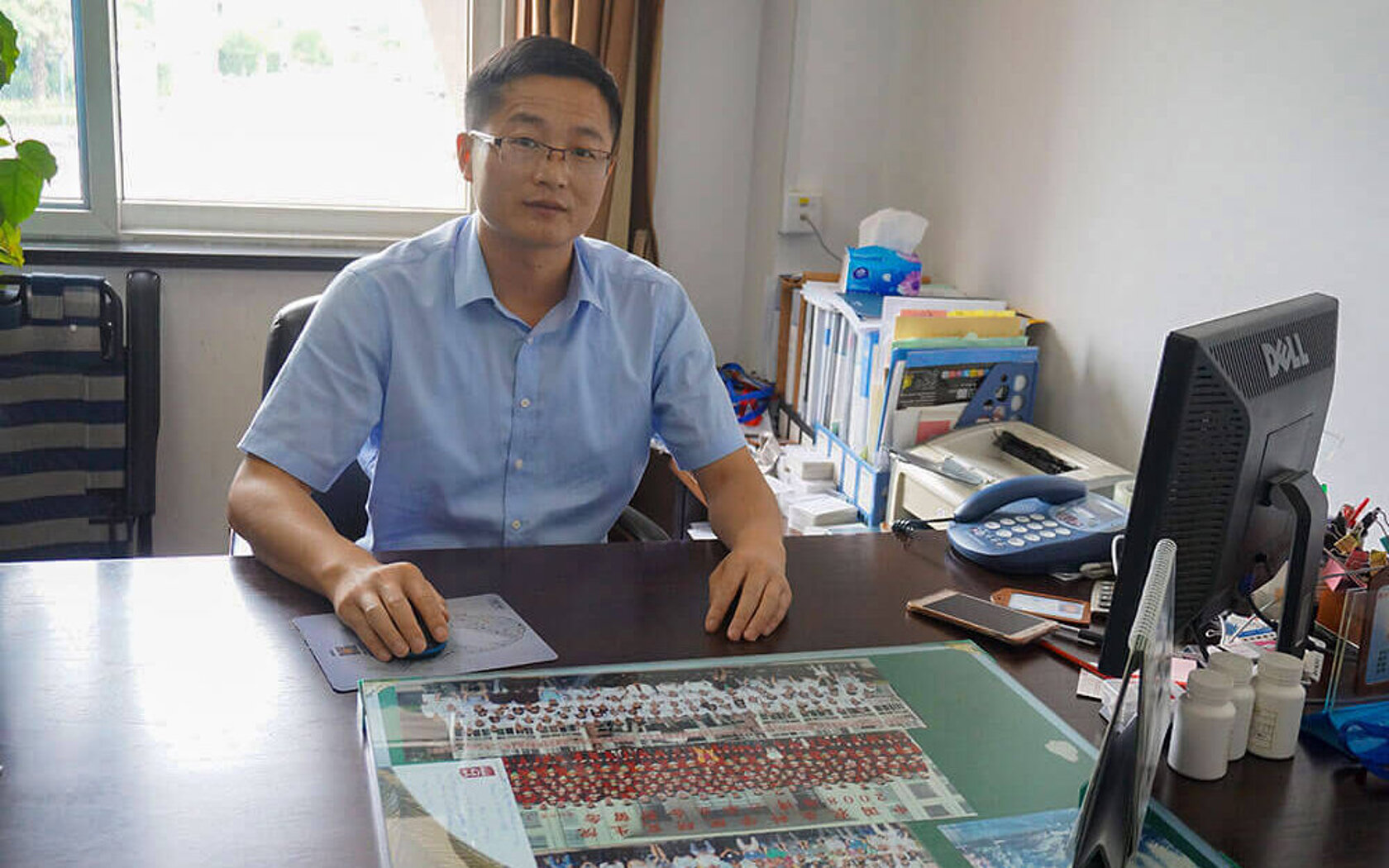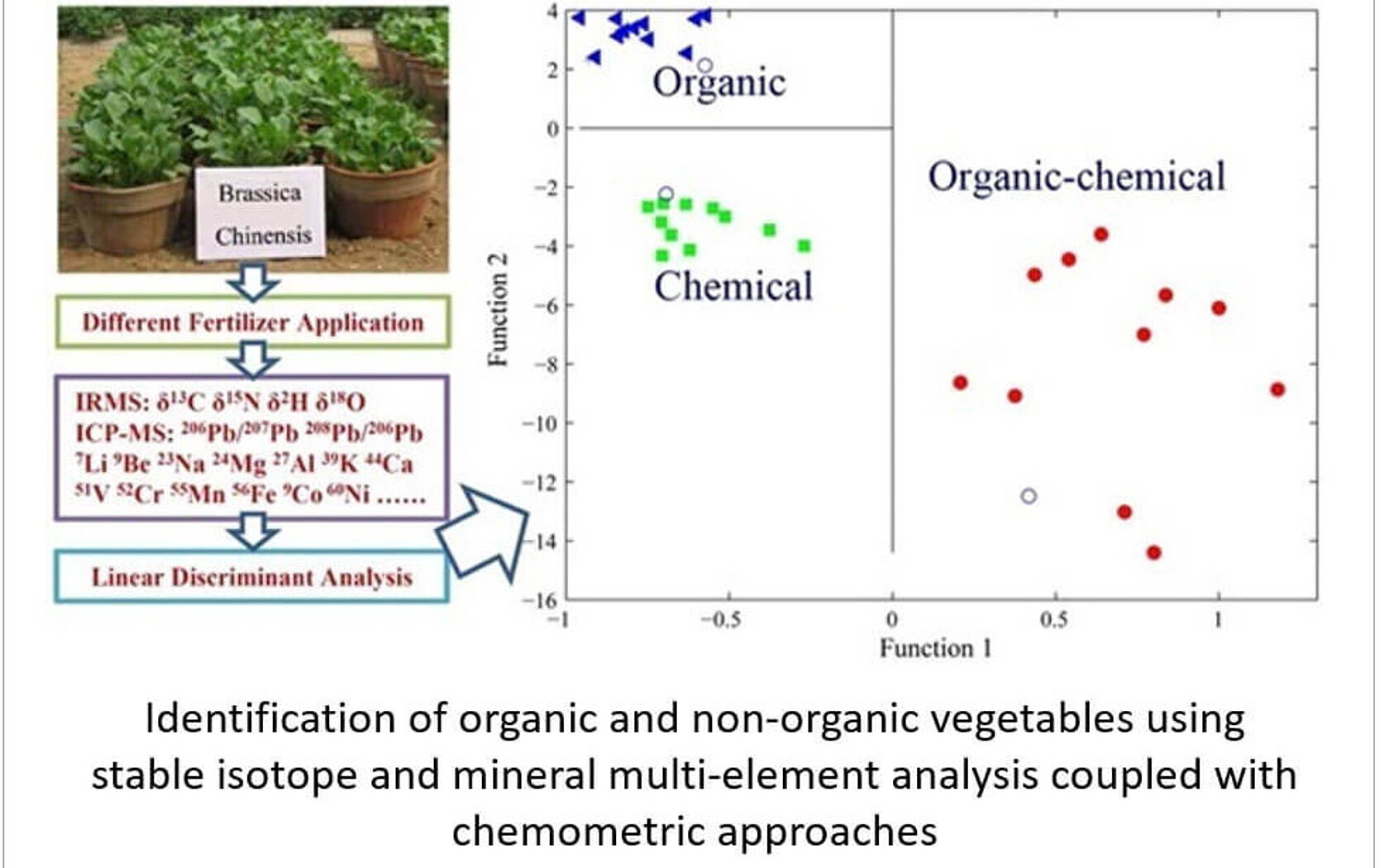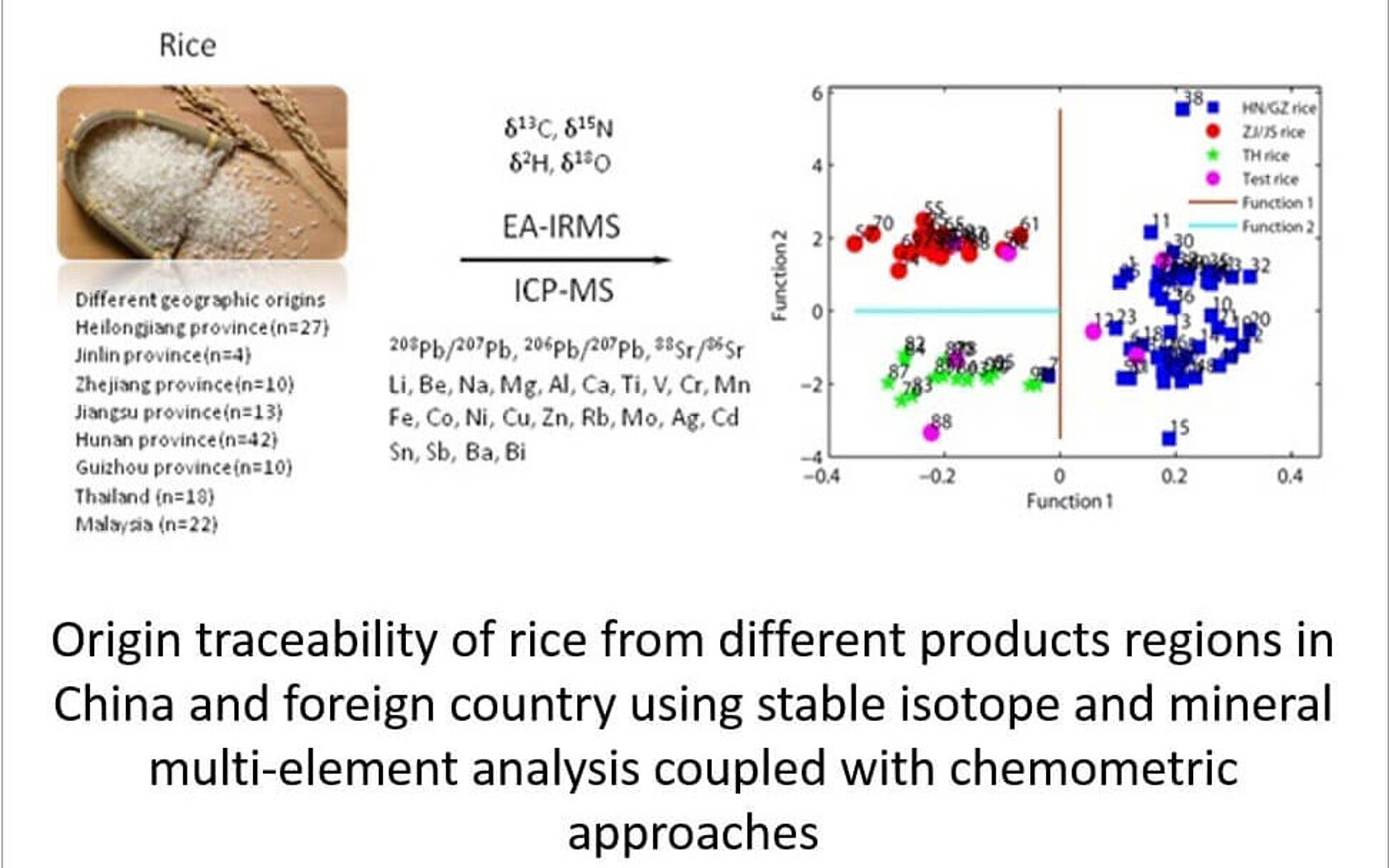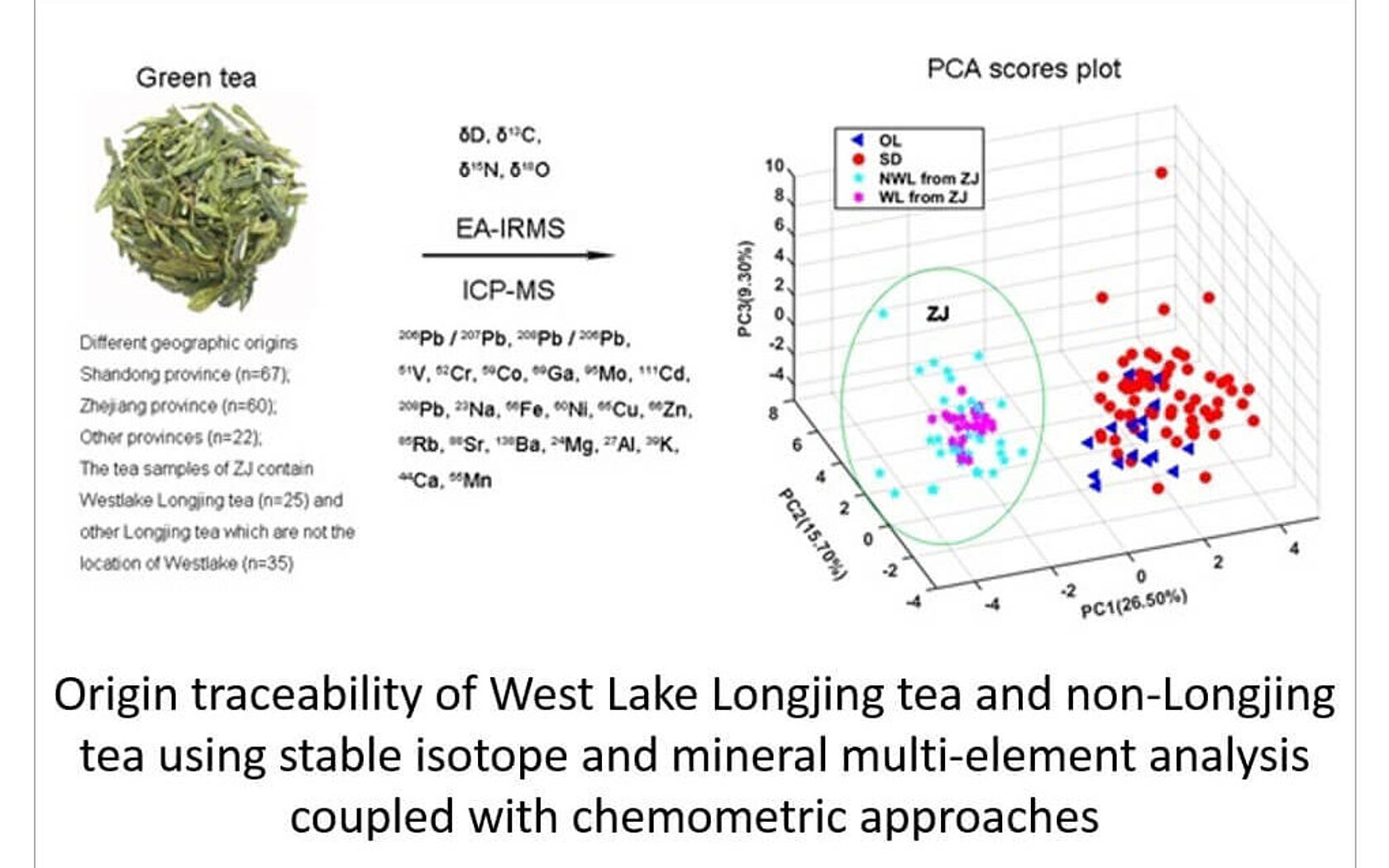 As well as developing new analytical capabilities, it has also been a focus of Prof. Yuan to develop new international collaborations so that the laboratory can benefit from a wider network of expertise. Following the development of extensive collaborations with scientific experts from the European Union, South Korea, Japan, New Zealand and Sri Lanka, the laboratory benefits from sharing experience and information with academic partners to the benefit of the local consumers within China. As a demonstration of the success of the laboratory it is the only provincial laboratory within China to participate in the European Union's "Horizon 2020" project.

Zhejiang is a coastal province in Eastern China and it is famous for its specialty green teas such as Longjing and Hangbai Chrysanthemum. These teas have long been considered high quality by the market and so are regularly sold at premium prices. Because these teas are so sought after they potentially can be the target of fraudulent mislabeling so it is essential that they are protected. Since Prof. Yuan and his team are located close to the producers of these famous teas they have been able to apply their expertise to characterize these authentic teas and therefore create a database. Using stable isotopes alongside other techniques such as ICP-MS and combining the data with chemometrics Prof. Yuan's team is able to ensure that teas which are incorrectly labelled as Longjing or Hangbai can now be detected and removed from the market. As well as this, the laboratory has also developed tools to determine organic versus non-organic production and the ability to determine geographic locations of rice grown across Asia.

About the use of stable isotopes for food adulteration studies, Dr. Yuan said:
Today's consumers increasingly demand that their food is safe and healthy and also authentic. To ensure that food products are genuinely authentic, stable isotope and multi-elemental analysis is uniquely able to reveal unique characteristics of the foods from specific origins and countries. This helps secure the continued economic development of the manufacturers of these products as well as guaranteeing the safety of the products to the consumer.
About the Institute of Quality Standards of Agricultural Products
The Institute of Quality Standards of Agricultural Products (IQS) is engaged in research on standards, evaluation, monitoring and testing technology for agricultural and food product quality as well as the application of agricultural additives, covering six fields, namely agricultural standards, agricultural product quality, food nutrition and health, safety of agricultural products, pesticide and drug residues, as well as pesticide application and environmental ecological valuation. IQS provides testing services for direct agricultural products including grains, edible oils, vegetables, fruits, tea leaves, and edible fungi, as well as processed food including drinks, tinned food, cake, fast food, flavoring, and bean products. Its operation also encompasses environmentally friendly food, organic food, animal feed, fertilizers, and tests of the environment where products were produced. This wide range covers 810 kinds of products in 23 species and over 369 parameters satisfying the need in Zhejiang province and other areas of East China. The accuracy and authority of a test report by IQS can be guaranteed.