The pioneers of elemental analysis - the industrial roots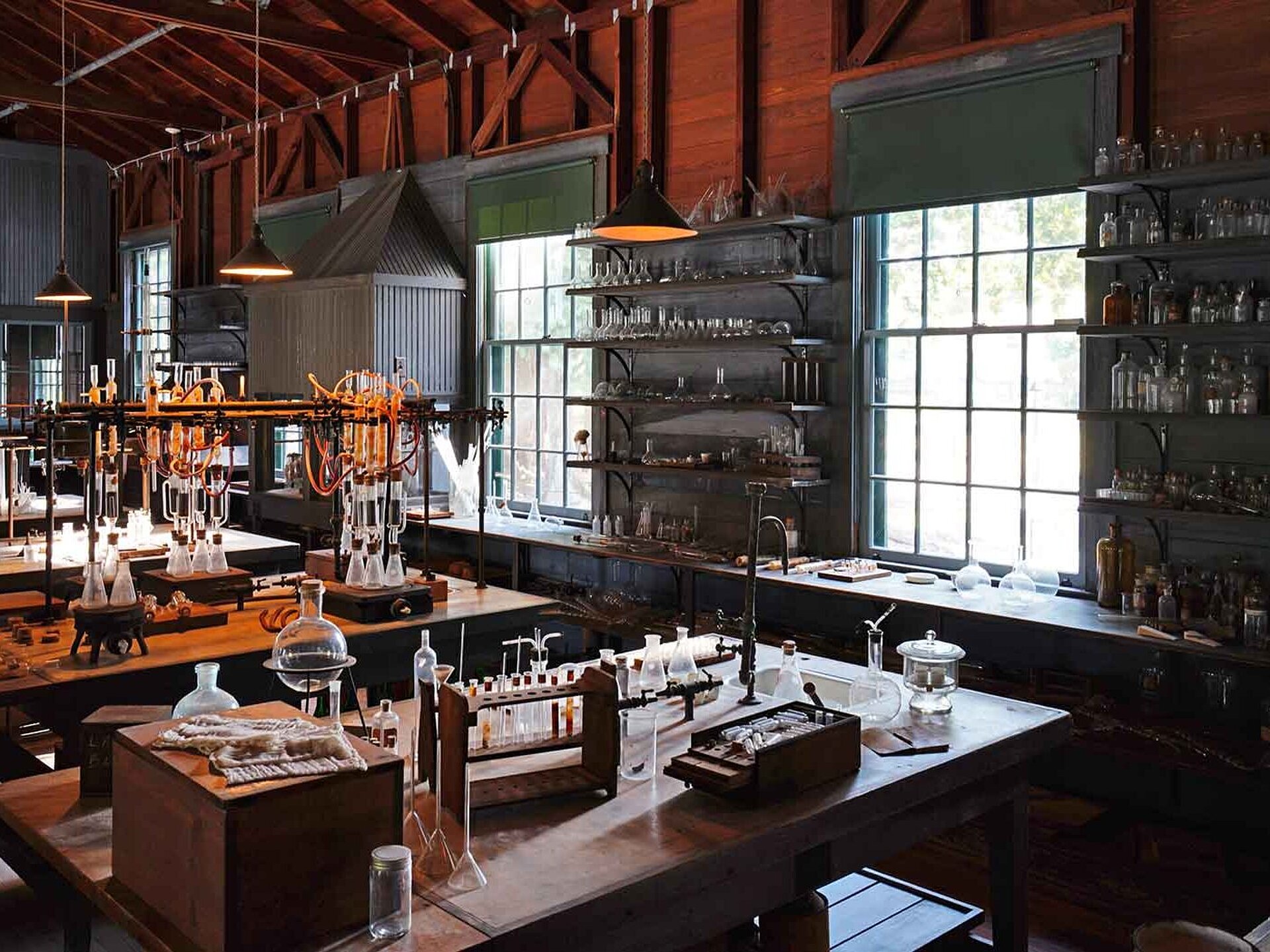 8 min.
The famous chemist and scientist Justus von Liebig takes us on an imaginary journey back in time through elemental analysis and looks ahead.
The thirst for knowledge of numerous pioneers from research and industry prepared the ground for the field of instrumental elemental analysis. Elemental analysis influences our day-to-day lives – even though we do not really notice it. There is no doubt, however, that organic elemental analysis revolutionized organic chemistry and helps us make the world more sustainable to this day.
Please allow me to introduce myself: My name is Justus von Liebig. I was born in 1803 and worked as a chemistry professor in Giessen, Germany, from 1824 to 1852 before moving on to my own institute in Munich, where I lived and worked until my death in 1873 at the age of 70. So why I am the perfect expert to tell you about the history of elemental analysis?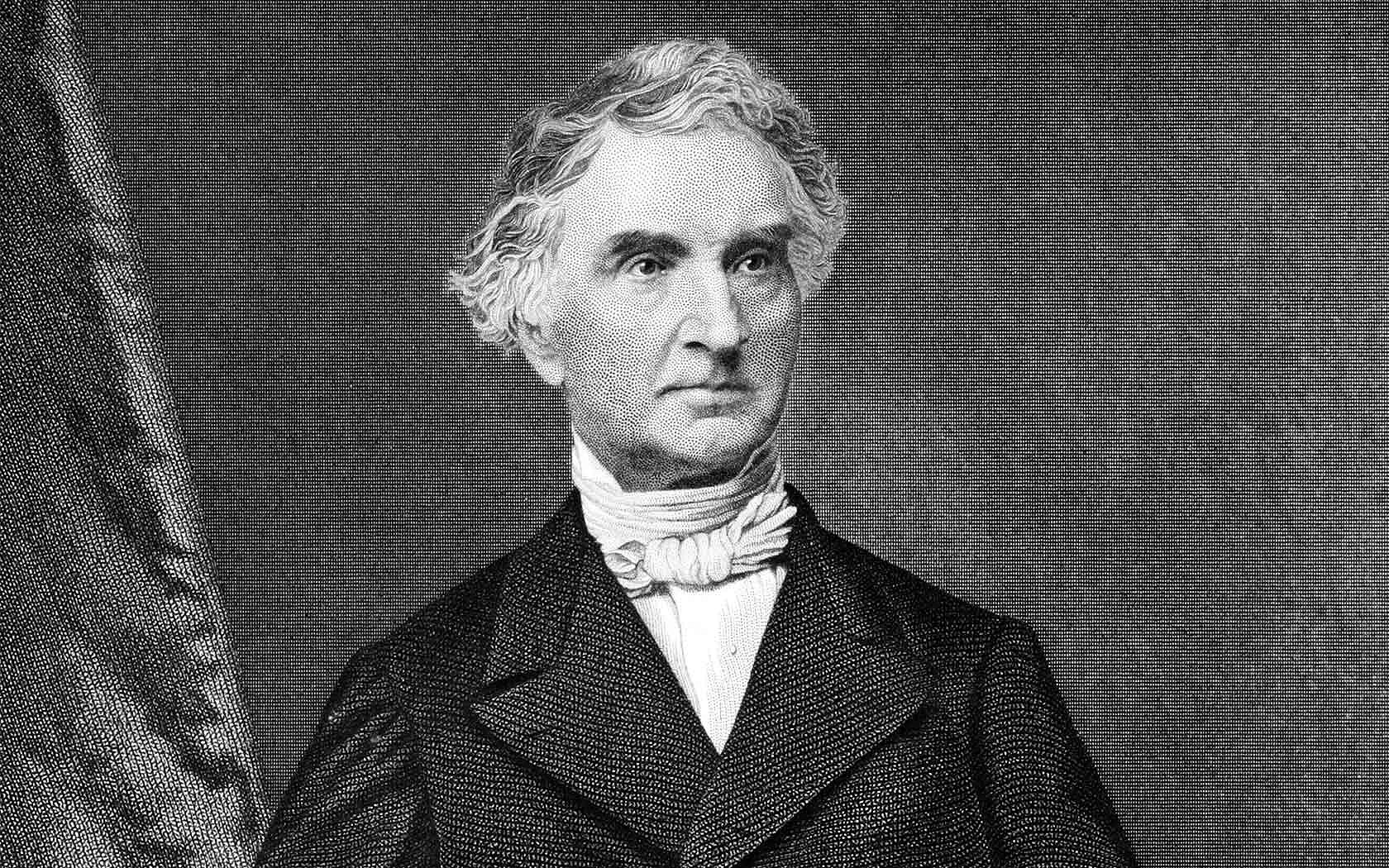 I am part of this history myself and I revolutionized elemental analysis from 1830 with my "kali-apparat" or five-bulb apparatus, as this made it possible to determine carbon and hydrogen in organic compounds quickly and routinely. Of course, the progress of organic elemental analysis was by no means over with the invention of the five-bulb apparatus – on the contrary!
Did you know that instrumental elemental analysis has existed for more than 125 years? The first analytical instruments were introduced in 1897 at the former precious metals foundry of W.C. Heraeus in Hanau, Germany. I was sadly unable to experience this moment in real life, but I am all the more delighted by the development that organic elemental analysis has undergone since its early days (also see part 1 of this series).
Another pioneer of instrumental elemental analysis was Maximilian Dennstedt (1852–1931), head of the Chemisches Staatslaboratorium (State Chemical Laboratory) in Hamburg, who recognized that elemental analysis was ready for industrial application. Dennstedt introduced the electric furnace for use in elemental analysis.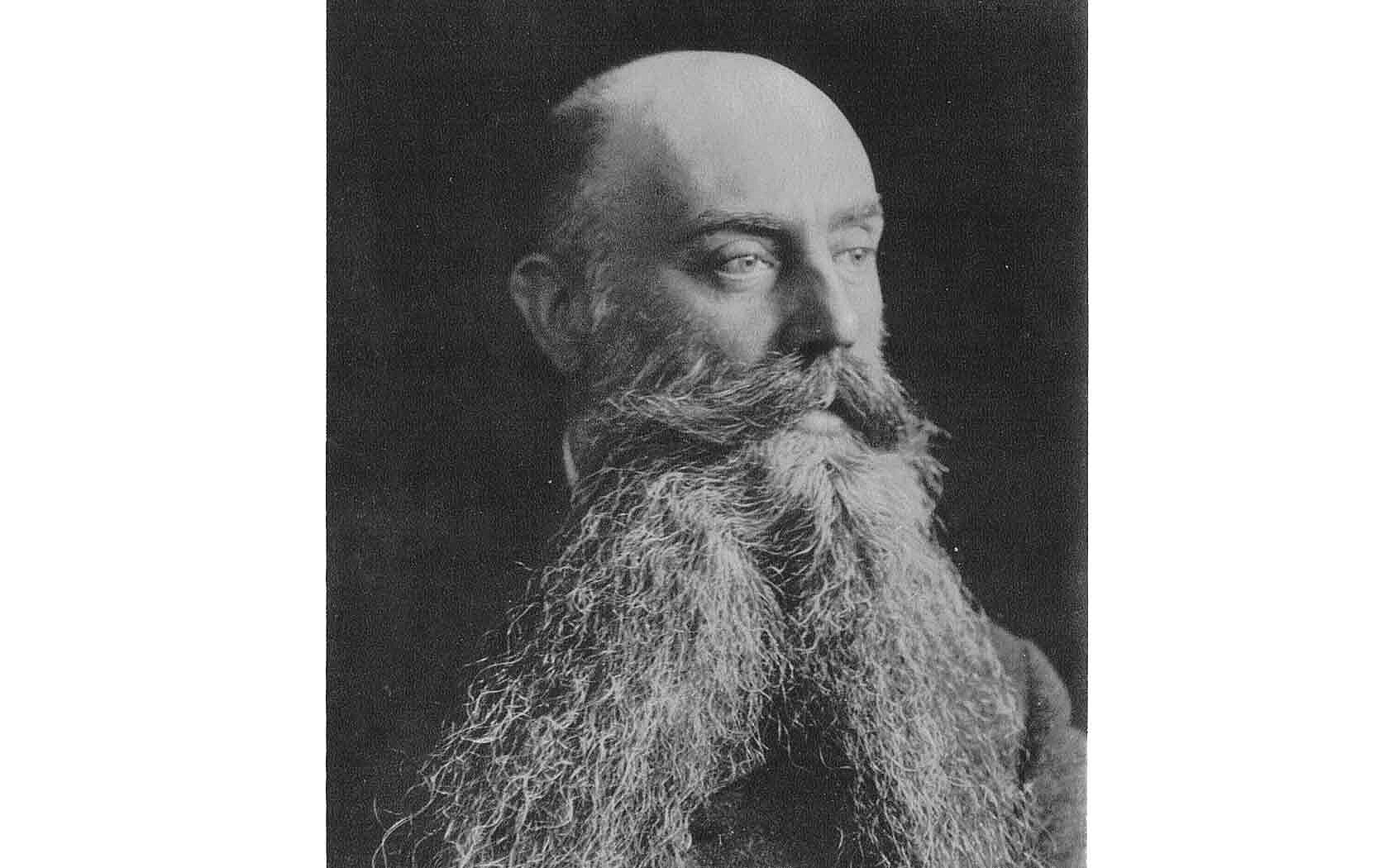 He developed an apparatus which was submitted for a patent in 1903. This represented the basis for the first industrially produced analysis devices. The device could be used to analyze newly discovered substances, and it also began the era of large-scale synthesis in the German industry. Dennstedt found the ideal partner in Wilhelm Carl Heraeus (1827–1904), pharmacist, chemist and founder of the now global technological company Heraeus in Hanau, with whom he worked closely from that time onward.
Heraeus was a driving force behind the development of analysis devices, as elemental analysis had long moved on from university laboratories and was now being continuously developed further in industry. As a prerequisite for the synthesis of organic compounds used in industry, elemental analysis therefore established an entirely new industrial sector.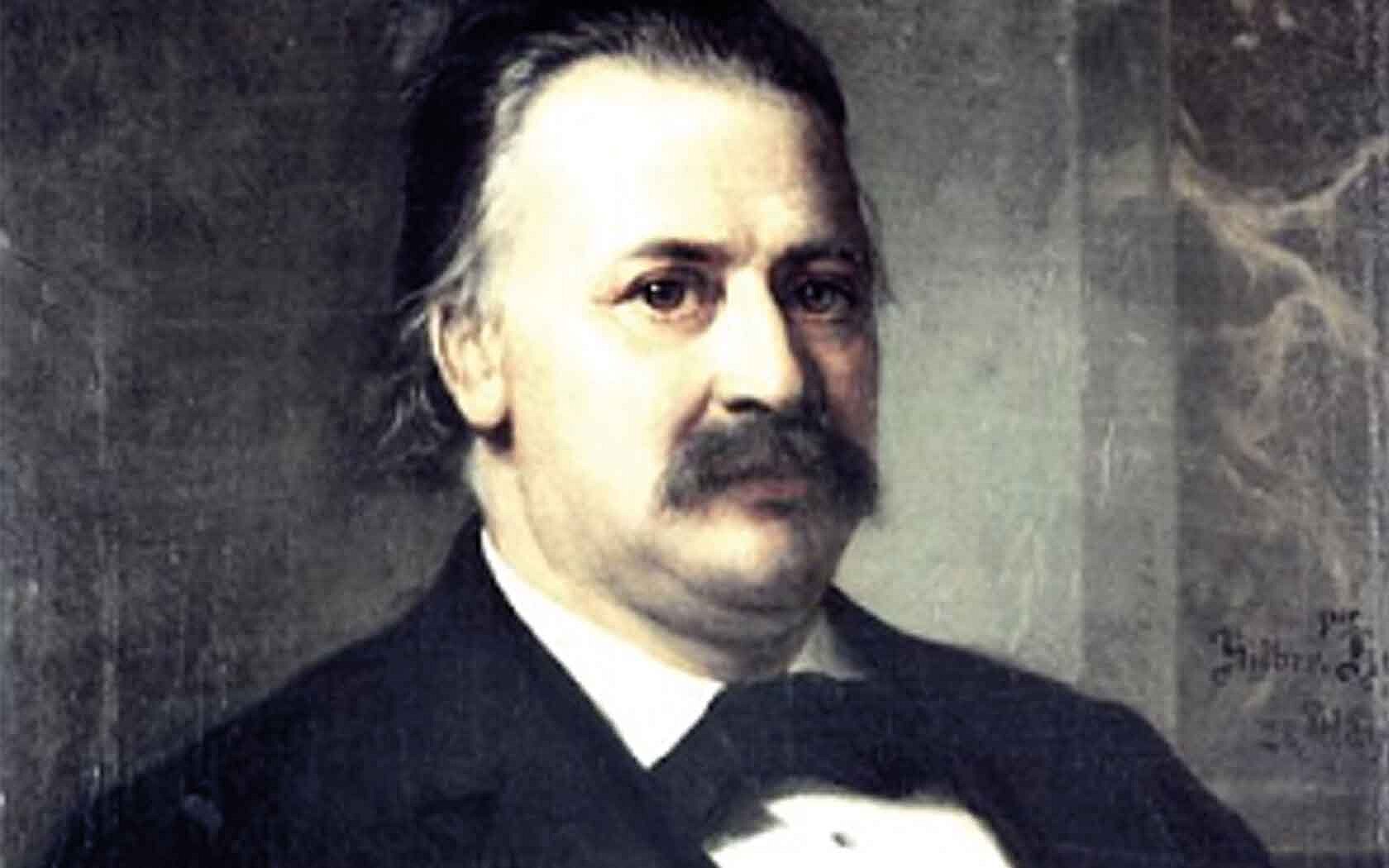 It was the beginning of industrial-scale production of devices for instrumental analytics, a sector that now serves a wide range of applications and methods and monitors the very foundations of modern life. Over the course of decades, the areas of application for elemental analyzers have changed considerably and have seen constant expansion.
At the same time, the demands placed on elemental analysis have become ever more stringent. Significantly lower sample weights were required in the fields of biochemistry, physiology or forensics in particular. Fritz Pregl (1869–1930), a professor for medical chemistry in Innsbruck and Graz, was the first to successfully analyze carbon, hydrogen and nitrogen (CHN) in a sample of < 1 mg body fluid; this success was due to his outstanding experimental skills and miniaturization.
Pregl was deservedly awarded the Nobel Prize in Chemistry in 1923 for his research – the first Nobel Prize awarded for analytical work. I was not fortunate enough to win this major science award myself; it must be said, however, that this accolade did not exist during my lifetime.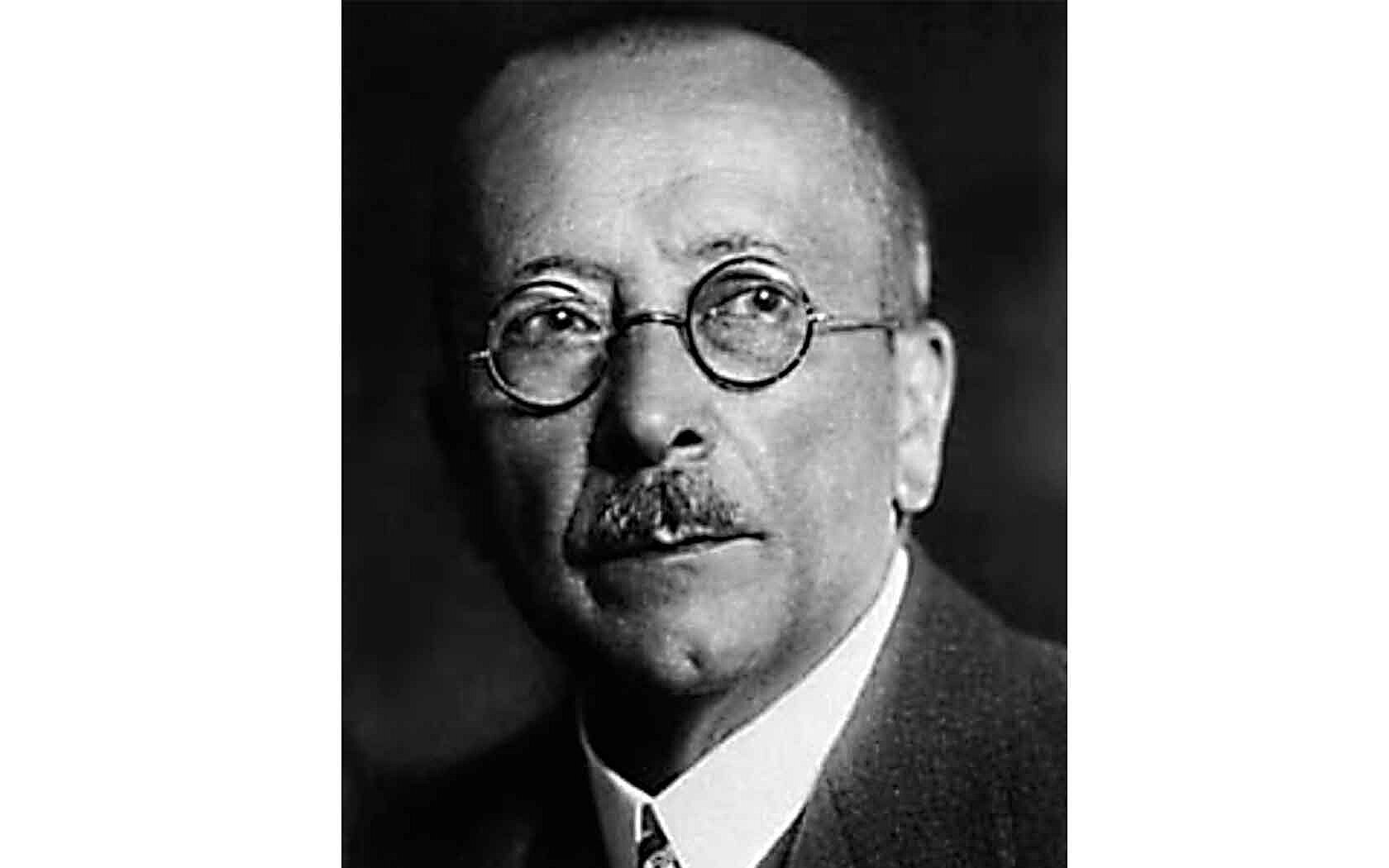 It is indeed amazing to witness the progress from the first trials in the laboratories of famous chemists until today – a development in which Elementar has played a substantial role. I took some time to do some research on this fabulous thing known as the internet to see what this company does.
Elementar, which emerged from the analysis technology department at the Heraeus technology corporation, today has more than 125 years of experience in the development and manufacturing of organic elemental analyzers. The current portfolio of organic elemental analyzers encompasses a broad range of instruments based on the safe, simple and environmentally friendly principle of high-temperature combustion using furnace temperatures of over 1,000 °C. A special furnace technology allows the complete quantitative conversion of the sample into measurement gas – a prerequisite for high-precision elemental analysis. Indeed, the company's analyzers can do much more, but I do not really need to tell you everything at this point. Why not take a look around this "internet" and find out for yourself.
You want to know more about the history of elemental analysis?
Our book "125 Years of Instrumental Elemental Analysis - A success story" offers you deep insights into the development of elemental analysis from the very first beginning up to latest trends nowadays. Which pioneers have laid the foundation for elemental analysis with their innovative ideas and research? How has elemental analysis developed from the early stage to an industrial produced technology? What is the technological platform that the method is based on and which applications can be covered? Which role have we as Elementar played in the development of elemental analysis? All these questions are getting answered in the book. Enjoy reading.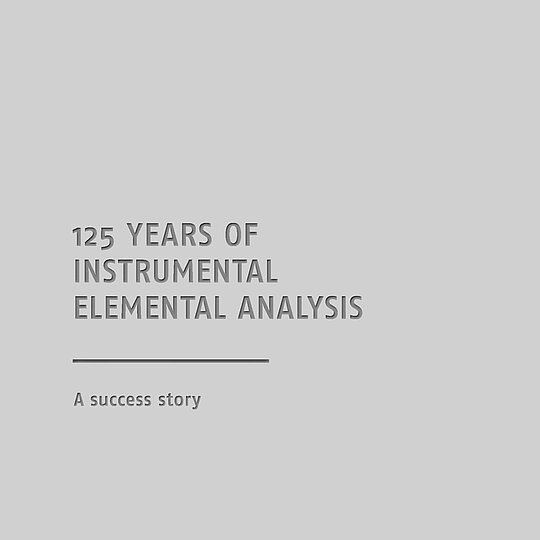 Fill in the form to receive your download link by e-mail.
By clicking on the "Subscribe" button, I consent to the receipt of personalized newsletters via e-mail by Elementar Analysensysteme GmbH and its group companies companies as well as the evaluation of my user behavior in this regard and - if available - the merging of this data with my data in our customer database. In order to receive newsletters from our group companies, it is necessary to transfer your above-mentioned personal data to these companies. We point out that these are partly located in so-called unsafe third countries outside the EU/EEA , in which no adequate level of data protection (e.g. by adequacy decision of the EU, Art. 45 GDPR) is guaranteed. In these countries, you may not be able to enforce your rights as a data subject, or only to a limited extent. In addition, it is possible that local government agencies access your data to a disproportionate extent. The transfer of data to these recipients is therefore only legitimized by your consent pursuant to Art. 49 (1) lit. a) GDPR, which you grant with your subscription. The newsletter can be unsubscribed at any time with effect for the future as well as my consent to the third country transfer can be revoked at any time. A revocation does not affect the lawfulness of the processing carried out on the basis of the consent until the revocation. For further information, please refer to our privacy policy.
Do not miss any new articles
NEWSLETTER
We will constantly publish new blog articles. Register for our newsletter to stay up-to-date and get informed about latest blog articles, news and trends.