GeoMark Research has invested in Elementar IRMS technology to support its oil industry services & research
Dr. Craig Barrie is the director of reservoir geochemistry at GeoMark Research, a geochemical laboratory in Houston, Texas that specializes in petroleum applications and analyses. His work revolves around CSIA (compound specific isotope analysis) and bulk EA-IRMS (elemental analysis and isotopic ratio mass spectrometry) applications in oil and gas science.
Dr. Barrie was first hired by GeoMark to establish standard methods and protocols for CSIA and EA-IRMS sample analysis, and to look for new avenues for how this data could be applied, particularly in terms of light hydrocarbon (LHC) compounds in CSIA measurements. Having established these workflows, he is responsible for helping clients to understand and interpret their data, both within their sample sets and in context across petroleum systems as a whole, while overseeing the running of the oil isotope lab and isotope research programs.
Across its various studies, research work and method development groups, GeoMark Research works constantly to innovate its capabilities, while also offering the tried-and-tested methods that deliver proven results. GeoMark's gas isotope lab in Lafayette has housed four Isoprime and Isoprime 100 generation instruments for carbon and hydrogen isotope analysis for many years, which is why the company chose to work with Elementar again in order to broaden the capabilities of its oil laboratory.
GeoMark selected a PetrovisION IRMS platform to expand into CSIA of light oils and condensates, delivering a better understanding of source differences and relationships. An elemental analyzer was also added to the front end, as the standard workflow for geochemical characterization of oil samples includes the carbon isotope signature of the saturate and aromatic fractions.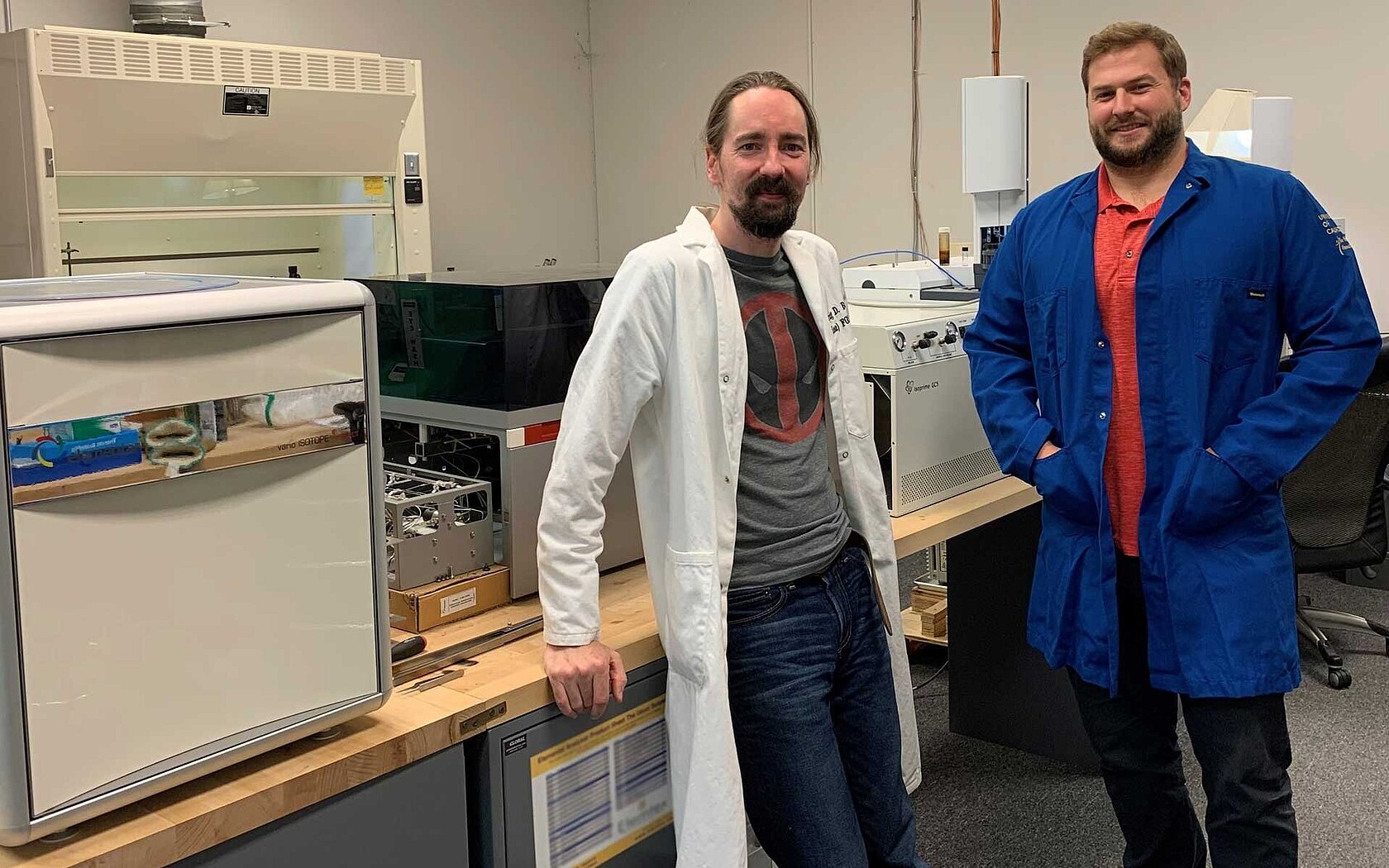 The oil isotope lab runs around 4,000 analyses of oil and hydrocarbon extracts every year, which - in conjunction with the other components of their standard oil analysis work - allows Dr. Barrie's team to properly understand variations in the source, history and maturity of oils from specific basins. As such, they required a solution that allowed them to run those samples quickly, effectively and to the high precision needed to provide clients with the solutions to their problems.
Elementar's PetrovisION was able to deliver on this goal through a combination of its user-friendly interface and intuitive instrumentation, as well as the added value of being able to run sulfur isotopes on the whole oil through the elemental analyzer. The latter is relatively uncommon and is achieved through the use of continuous flow technology, which eliminates the time-intensive requirements of other techniques.
Since investing in this new Elementar technology, GeoMark has been able to deliver new insights into the workings of petroleum systems and basins, with carbon isotope results from the oils and extracts from many of these systems proving valuable as being diagnostic of specific oil sources and mixing relationships. This has, for example, helped the team to distinguish between the various sources of the Bakken oils of the Williston Basin spanning the US and Canada, the Caney shale-sourced oils of the Anadarko Basin, and the Second White Speck-sourced oils of the Western Canada Sedimentary Basin.
Dr. Barrie said the lab also sees future IRMS expansion opportunities, with water (O and H) isotopes being one avenue. These analyses would aid the assessment of produced waters and how those signatures can tie into production unit connectivity over time, an important consideration in unconventional petroleum systems.
Commenting on the lab's experiences since purchasing its newest Elementar system, Dr. Barrie said:
GeoMark has been using Elementar IRMS instruments for a number of decades now, so it only made sense for the company to continue that relationship when we decided to purchase new IRMS equipment to expand our capabilities into oil samples.
The trap in the elemental analyzer is hugely beneficial, allowing us to analyze the sulfur isotope signature of oils, given that in many samples this content is less than 0.5%. That, in combination with the ability to alter the dilution amounts and set tuning for specific workflows, allows us to maximize very easily the range of sample materials that we can look at as standard.
GeoMark Research is a leading geochemical laboratory, providing geochemical services across the full breadth of the oil and gas upstream sector. The lab primarily runs technical services projects for clients and large regional studies of petroleum systems/basins, and has worked on every major petroleum system globally since its foundation in 1991.
Through a combination of analytical services, regional petroleum system studies, integrated database products and expansive knowledgebase, GeoMark provides a full complement of exploration and production services, and is the only laboratory worldwide to provide this unique combination of offerings.
The company regularly presents its latest findings and insights on the GeoMark Research blog, as well as through regular science bulletins. The entire GeoMark team is passionate about the role they can play in advancing the science, methodologies and techniques available to the industry.