Avebe has used Elementar's rapid MAX N exceed to deliver faster and easier protein determination in the production of potato proteins for food applications.
Avebe, a production subsidiary of the international potato growers' collective Royal Avebe, has invested heavily to increase production volumes for its signature potato protein product. The organization chose Elementar's rapid MAX N exceed nitrogen and protein analyzer to make its protein determination and quality control quicker and more efficient, responding to growing consumer demand for these products.
Learn in our Customer Spotlight how Elementar's system helped to address longstanding bottlenecks in Avebe's production processes, and the additional safety and ease-of-use benefits the analyzer has delivered.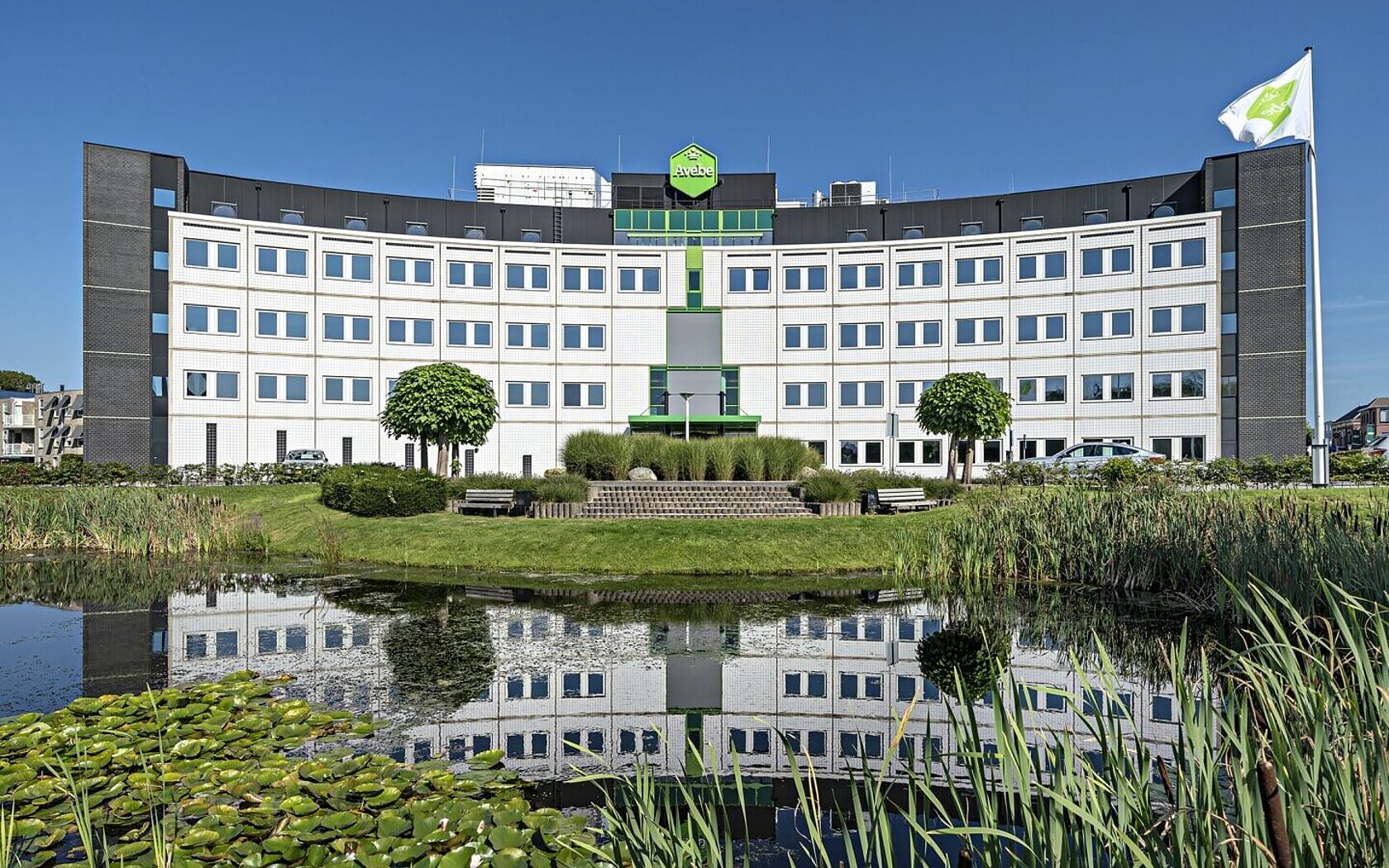 The precise measurement results in protein determination are a real plus point of the rapid MAX N exceed… In addition, the employees in the laboratory benefit from the short analysis time, and the significantly lower effort for protein determination compared to the Kjeldahl method.
Download
Learn how Avebe has utilized rapid MAX N exceed's versatile, efficient performance to achieve precise protein determination and quality control in the production of its potato proteins.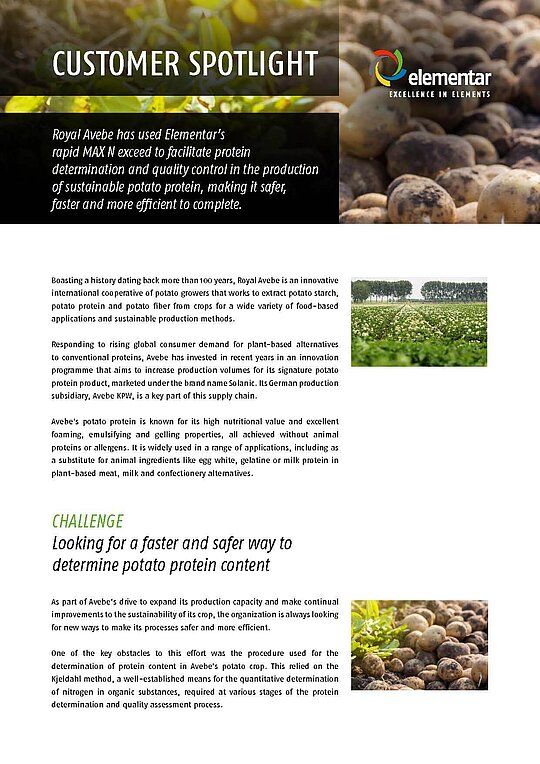 Fill in the form to receive your download link by e-mail.
By downloading the file, I simultaneously consent to Elementar Australia Pty Ltd sending me a personalized newsletter by e-mail and evaluating my respective user behavior and - if available - consolidating this data with my data in the customer database. The newsletter can be unsubscribed at any time with effect for the future. For further information, please read our privacy policy.
Royal Avebe is an international cooperative of potato growers, and the market leader in the area of potato protein for human consumption. Founded in 1919, the organization uses potato starch to develop new sustainable concepts, foods and products for international use, and has more than 2,000 members.
Instrumentation installed:

Address:

Avebe KPW, Lüchow
29439 Lüchow
Germany

Contact details: