The Institute of Applied Ecology of the Chinese Academy of Sciences has invested in several Elementar platforms to carry out more efficient stable isotope analysis of key ecological trends relating to the nitrogen cycle.
The institute's Key Laboratory of Stable Isotope Techniques and Applications has been developing new methods of monitoring nitrogen trends in China on a national level. The team has been relying on Elementar platforms such as the isoprime precisION, vario ISOTOPE select and iso FLOW for the last decade, and their proven performance has helped to make many of the lab's recent advancements possible.
Read our Customer Spotlight to learn how the lab has used Elementar's various platforms to deliver reliable results with great flexibility, high sensitivity and precise data quality.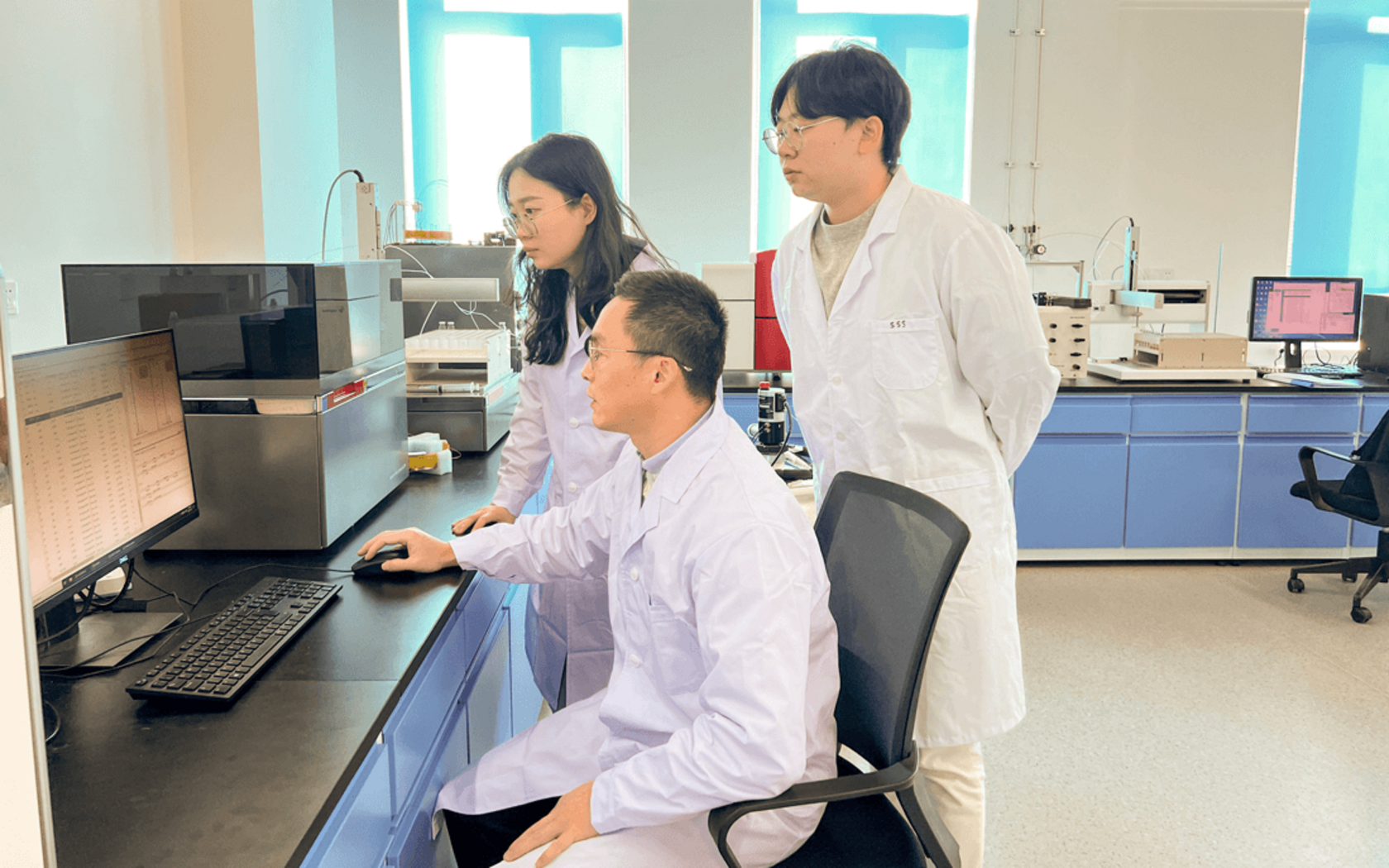 The accurate and efficient instrument results from Elementar have provided strong support for our research results and recent academic achievements.

Professor Fang Yunting, Deputy Director and Professor of Ecology at the Shenyang Institute of Applied Ecology, Chinese Academy of Sciences
Download
Learn how the Institute of Applied Ecology is using Elementar's stable isotope analysis platforms to support its vital research into the impact of the nitrogen cycle on terrestrial ecosystems.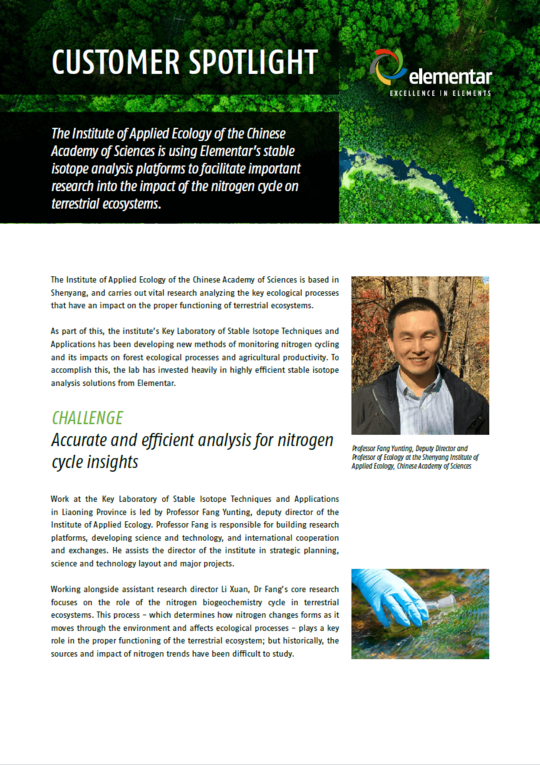 Fill in the form to receive your download link by e-mail.
By clicking on the "Subscribe" button, I consent to the receipt of personalized newsletters via e-mail by Elementar Analysensysteme GmbH and its group companies companies as well as the evaluation of my user behavior in this regard and - if available - the merging of this data with my data in our customer database. In order to receive newsletters from our group companies, it is necessary to transfer your above-mentioned personal data to these companies. We point out that these are partly located in so-called unsafe third countries outside the EU/EEA , in which no adequate level of data protection (e.g. by adequacy decision of the EU, Art. 45 GDPR) is guaranteed. In these countries, you may not be able to enforce your rights as a data subject, or only to a limited extent. In addition, it is possible that local government agencies access your data to a disproportionate extent. The transfer of data to these recipients is therefore only legitimized by your consent pursuant to Art. 49 (1) lit. a) GDPR, which you grant with your subscription. The newsletter can be unsubscribed at any time with effect for the future as well as my consent to the third country transfer can be revoked at any time. A revocation does not affect the lawfulness of the processing carried out on the basis of the consent until the revocation. For further information, please refer to our privacy policy.
About the Institute of Applied Ecology
The Institute of Applied Ecology of the Chinese Academy of Sciences conducts vital research into ecological systems and processes to address national agricultural and forestry issues, such as identifying the sources of pollutants and tracking the adulteration of agricultural products.
Instrumentation installed:

isoprime Trace Gas Pre-Concentrator

Address:

Shenyang Institute of Applied Ecology
Key Laboratory of Stable Isotope Techniques and Applications
Liaoning Province
110016, Shenyang
China

Contact details:

Web: http://isolab.iae.ac.cn/
(Key Laboratory of Stable Isotope Techniques and Applications)

http://www.iae.cas.cn/isotope/ (Stable Isotope Ecology Group)

Email: fangyt@iae.ac.cn