The Department of Marine Science and Convergence Engineering at Hanyang University is using stable isotope analyzers from Elementar to understand biogeochemical processes in natural environments
Professor Kyung-Hoon Shin works in the Department of Marine Science and Convergence Engineering, Hanyang University. He is also Director at the Institute of Ocean and Atmospheric Sciences. Professor Shin's research focuses on Ecology, Environmental Chemistry and Biogeochemical Oceanography using stable isotopes and biomarkers. Stable isotope ratios of carbon and nitrogen are used to understand the biogeochemical processes in natural environments and energy flows in food webs. In addition, the isotope ratios analysis of multiple elements such as hydrogen and oxygen can be useful to identify the origin of pollutants, foods, and other materials.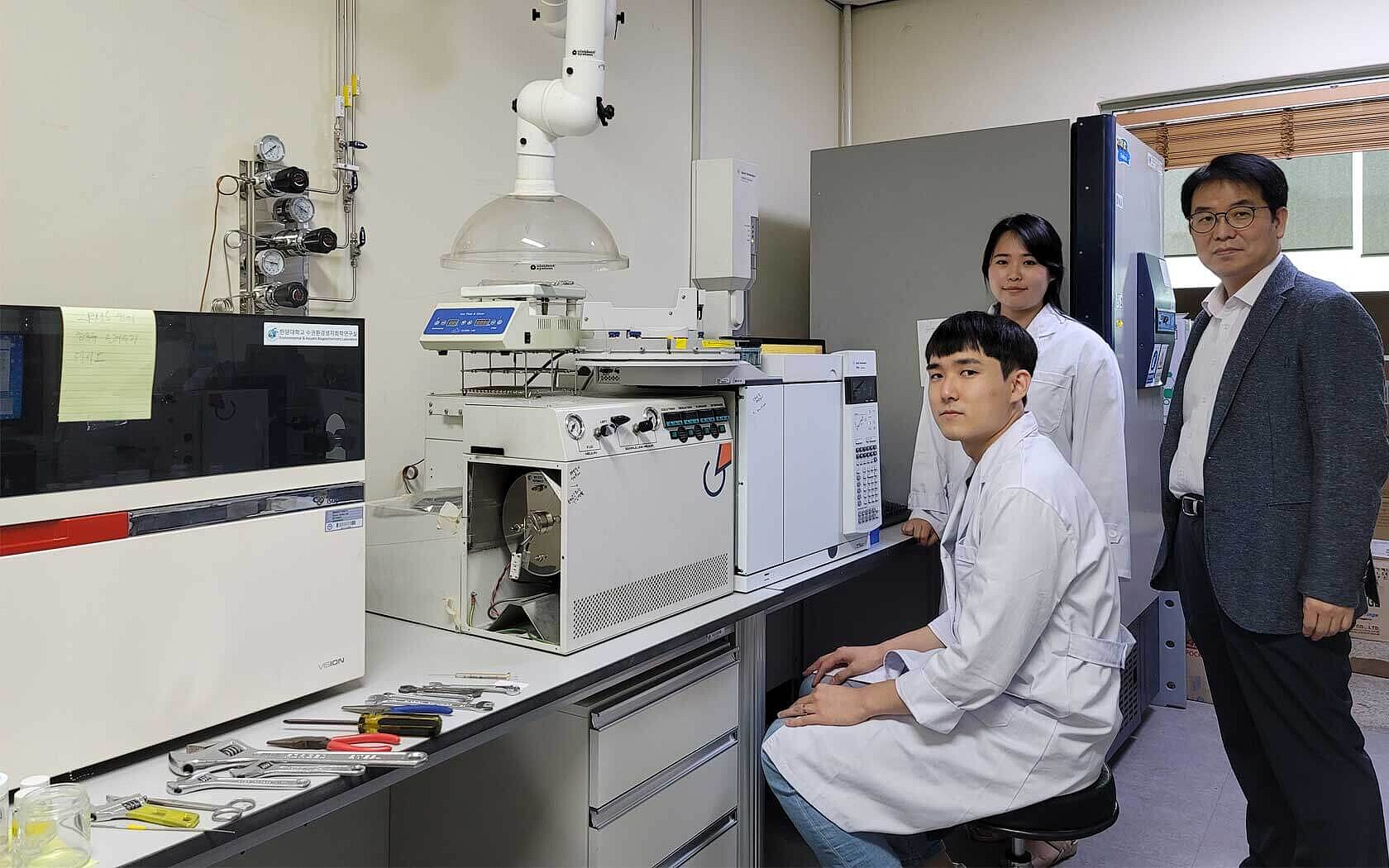 Professor Shin and his team have a range of Elementar equipment installed that are in daily use. These include two elemental analyzers; the vario ISOTOPE select and the vario PYRO cube® interfaced with two IRMS (Isoprime & Isoprime100). They also have two GC5 gas chromatography inlets interfaced with two isoprime visION IRMS systems. The EA-IRMS systems are used to investigate the bulk stable isotope ratios of carbon and nitrogen as well as hydrogen and oxygen, while the GC-IRMS systems cover compound specific isotope ratios of hydrocarbons, fatty acids, sterols, and amino acids etc. Recent work determined the trophic position of various zooplankton species by measuring the nitrogen isotope ratios of specific amino acids. Professor Shin also sees an opportunity to broaden the laboratories research by investing in new instrumentation for the analysis of dissolved organic and inorganic carbon and nitrogen in a range of environmental sample matrices.
On his labs' relationship with Elementar UK Ltd, Professor Shin had this to say:
"Elementar IRMS systems are very useful to run a wide range of sample analysis on a daily basis, whilst producing very stable isotope ratio results. We have very successfully performed compound specific isotope ratio analysis of various types of biochemical molecules and organic compounds. Our Elementar GC-IRMS systems have successfully performed novel δ13C & δ15N compound specific isotope analysis (CSIA) data for various lipids compounds and amino acids."
About the Department of Marine Sciences and Convergent Engineering @ Hanyang University
The Department of Marine Science and Convergence Engineering (MSCE), focuses on ocean monitoring and exploration engineering, marine ecology and biotechnology, marine environmental and climatic changes, marine bio- and mineral resources and marine energy.
Instrumentation installed:

Isoprime100 with vario ISOTOPE select for the analysis of δ15N, δ13C and δ34S of organic materials


Isoprime with vario PYRO cube® for δ2H and δ18O (as well as δ15N, δ13C and δ34S) isotope ratio analysis


isoprime visION with GC5 (x2) for compound specific stable isotope analysis of δ15N and δ13C

Address:

Department of Marine Sciences and Convergent Technology

College of Science and Technology

Hanyang University

Ansan 426-791

South Korea

Contact details:

Email: shinkh@hanyang.ac.kr
Website: http://ocean.hanyang.ac.kr/

Selected publications:

Application of Column Chromatography for Accurate Determination of the Carbon Isotopic Compositions of n-alkanes in Diverse Environmental Samples. DH Lee, JH Kim, KH Shin - Ocean Science Journal, 2021

Trophic dynamics of Calanus hyperboreus in the Pacific Arctic Ocean
Hyuntae Choi, Haemin Won, Jee-Hoon Kim, Eun Jin Yang, Kyoung-Ho Cho, Youngju Lee, Sung-Ho Kang, Kyung-Hoon Shin - Journal of Geophysical Research: Oceans, 2021

Trophic Dynamics of Zooplankton Before and After Polar Night in the Kongsfjorden (Svalbard): Evidence of Trophic Position Estimated by δ15N Analysis of Amino Acids. H Choi, SY Ha, S Lee, JH Kim, KH Shin - Frontiers in Marine Science, 2020

Evaluation of the quantity and the carbon isotopic composition of amino acids by using diverse sample residues after lipid extraction. HY Yun, DH Lee, H Choi, E Won, KH Shin - Analytical and bioanalytical chemistry, 2020