Brookside Laboratories, Inc. has purchased more than 10 separate Elementar instruments over the last decade, allowing the company to scale up its operations and provide greater agricultural analysis capacity for its global client base.
The Ohio-based organization is the only lab in the world offering such a broad variety of testing services, and has been purchasing Elementar equipment since 2011 to provide high-quality analysis for total carbon, total nitrogen, and total organic carbon in soils, waters and other sample matrices.
Read our Customer Spotlight to find out why Brookside Laboratories selected Elementar for this long-term supply relationship, and the advantages that our instruments have been able to deliver for the lab.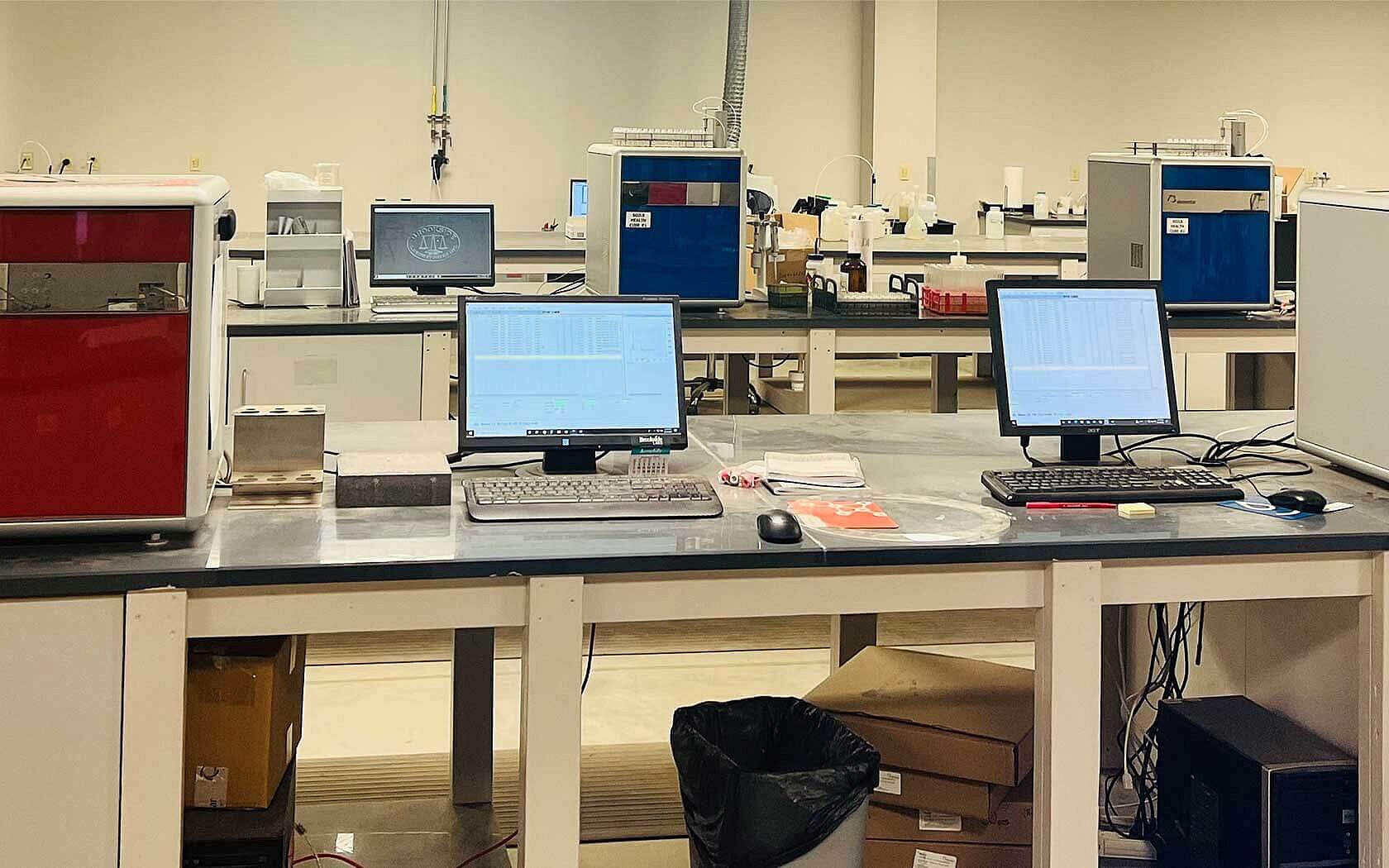 We have used Elementar instruments for a wide variety of agricultural samples (plant tissues, manures, soils, etc.). This has helped our laboratory remain competitive in analysis offerings around the world. By having analyzers that are quick and reliable, it makes testing and delivering results easier.

Jackie Brackman, Chief Operating Officer at Brookside Laboratories, Inc.
Download
Learn how Brookside Laboratories has used Elementar instruments to deliver efficient, reliable, high-quality analysis of a wide variety of agricultural samples for clients around the world.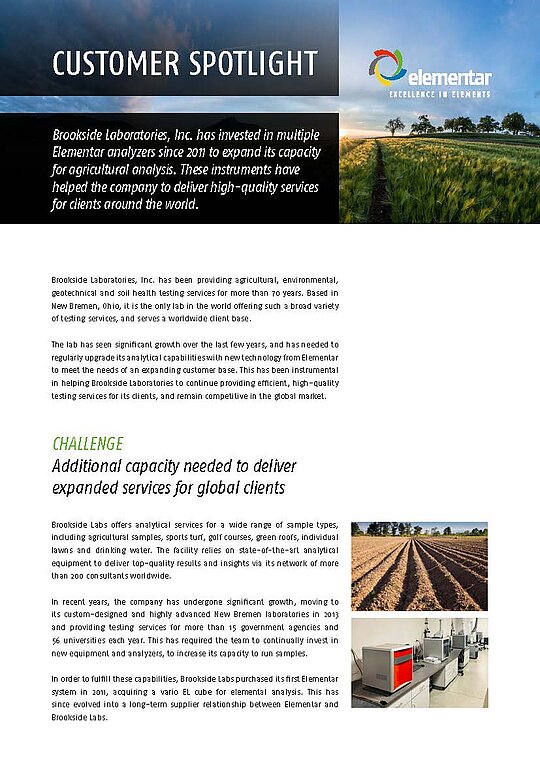 Fill in the form to receive your download link by e-mail.
By clicking on the "Subscribe" button, I consent to the receipt of personalized newsletters via e-mail by Elementar Analysensysteme GmbH and its group companies companies as well as the evaluation of my user behavior in this regard and - if available - the merging of this data with my data in our customer database. In order to receive newsletters from our group companies, it is necessary to transfer your above-mentioned personal data to these companies. We point out that these are partly located in so-called unsafe third countries outside the EU/EEA , in which no adequate level of data protection (e.g. by adequacy decision of the EU, Art. 45 GDPR) is guaranteed. In these countries, you may not be able to enforce your rights as a data subject, or only to a limited extent. In addition, it is possible that local government agencies access your data to a disproportionate extent. The transfer of data to these recipients is therefore only legitimized by your consent pursuant to Art. 49 (1) lit. a) GDPR, which you grant with your subscription. The newsletter can be unsubscribed at any time with effect for the future as well as my consent to the third country transfer can be revoked at any time. A revocation does not affect the lawfulness of the processing carried out on the basis of the consent until the revocation. For further information, please refer to our privacy policy.
About Brookside Laboratories, Inc.
Brookside Laboratories, Inc. is the only laboratory in the world offering complete agricultural/turf, environmental, geotechnical and soil health testing services. The lab delivers high-quality analytical and consulting services to clients around the world, with world-leading scientists providing complete soil health assessments and agronomic solutions.
Instrumentation installed:

vario TOC select (x 1) (successor instrument: enviro TOC)

Address:

Brookside Laboratories, Inc.

200 White Mountain Dr.

45869, New Bremen

USA

Contact details: