Oxygen analysis has never been more reliable
Experience highly accurate and precise oxygen analysis – even in the low ppm range - with our rapid OXY cube. This oxygen analyzer delivers matrix-independent results as sample pyrolysis takes place at 1,450 °C in an extra-long furnace hot zone. To enable trace oxygen analysis, the system blank is reduced to almost non-existent levels thanks to innovative sample introduction methods and a blank-free pyrolysis reactor made from glassy carbon. In the standard configuration, oxygen is detected as CO via a thermal conductivity detector. Thanks to our patented backflush technology, the target analyte CO is completely separated from interfering gases. To experience an unparalleled oxygen detection limit of 10 ppm, the rapid OXY cube can be equipped with an IR detector, which only responds to CO. The high sensitivity and linearity of this IR detector hold the key to oxygen analysis in the low ppm range.
Highlights of the rapid OXY cube
An unparalleled limit of detection
achieved via a highly sensitive and linear IR detector as well as a blank-free pyrolysis reactor
Highly precise, reliable oxygen analysis
a pyrolysis temperature of 1,450 °C guarantees matrix-independence
A nearly indestructible pyrolysis reactor
made of glassy carbon, which lasts up to ten thousand analyses and is inert to fluorinated samples
delivered via tool-free maintenance, a liquid autosampler, and unattended overnight measurement capacities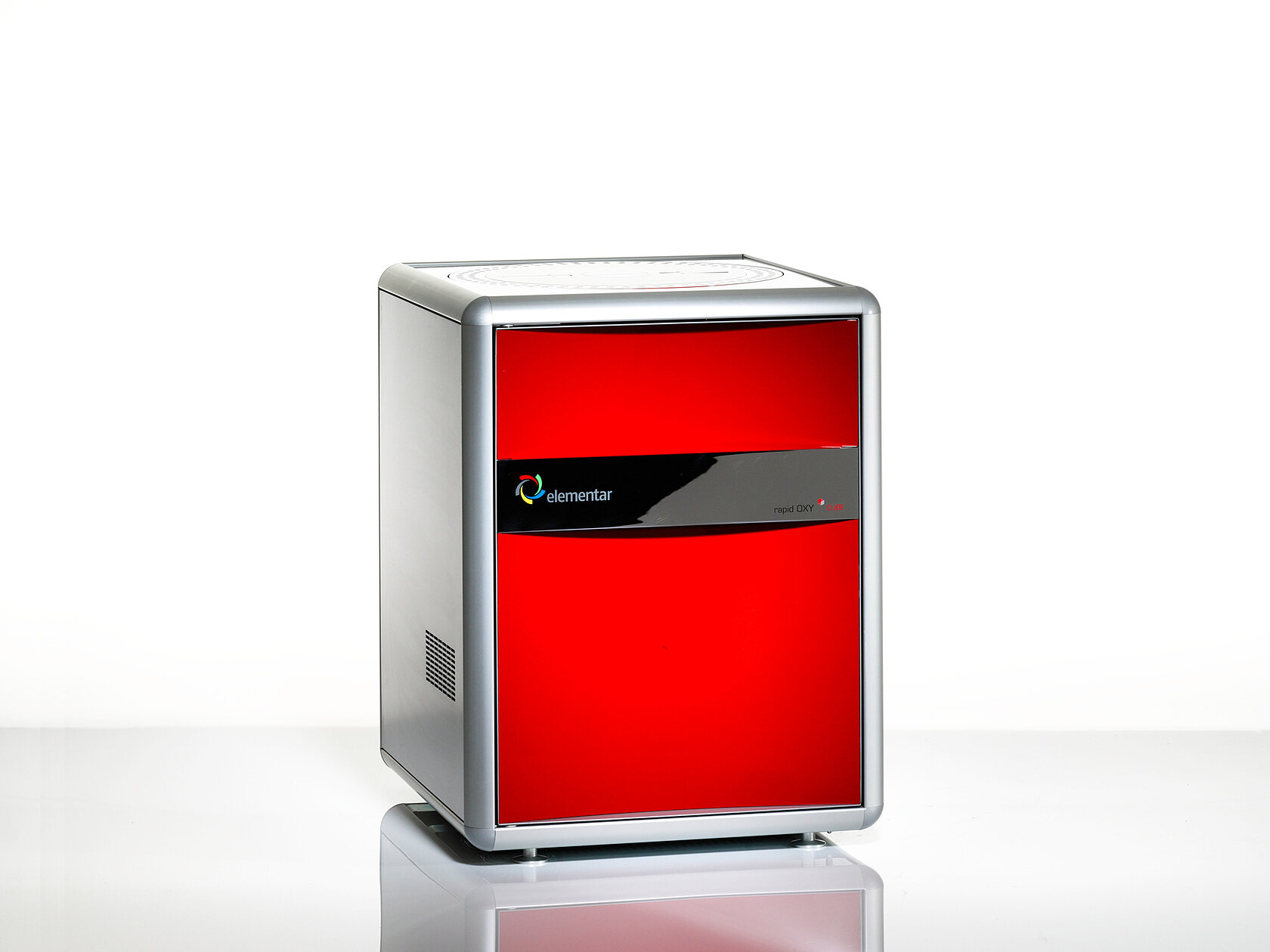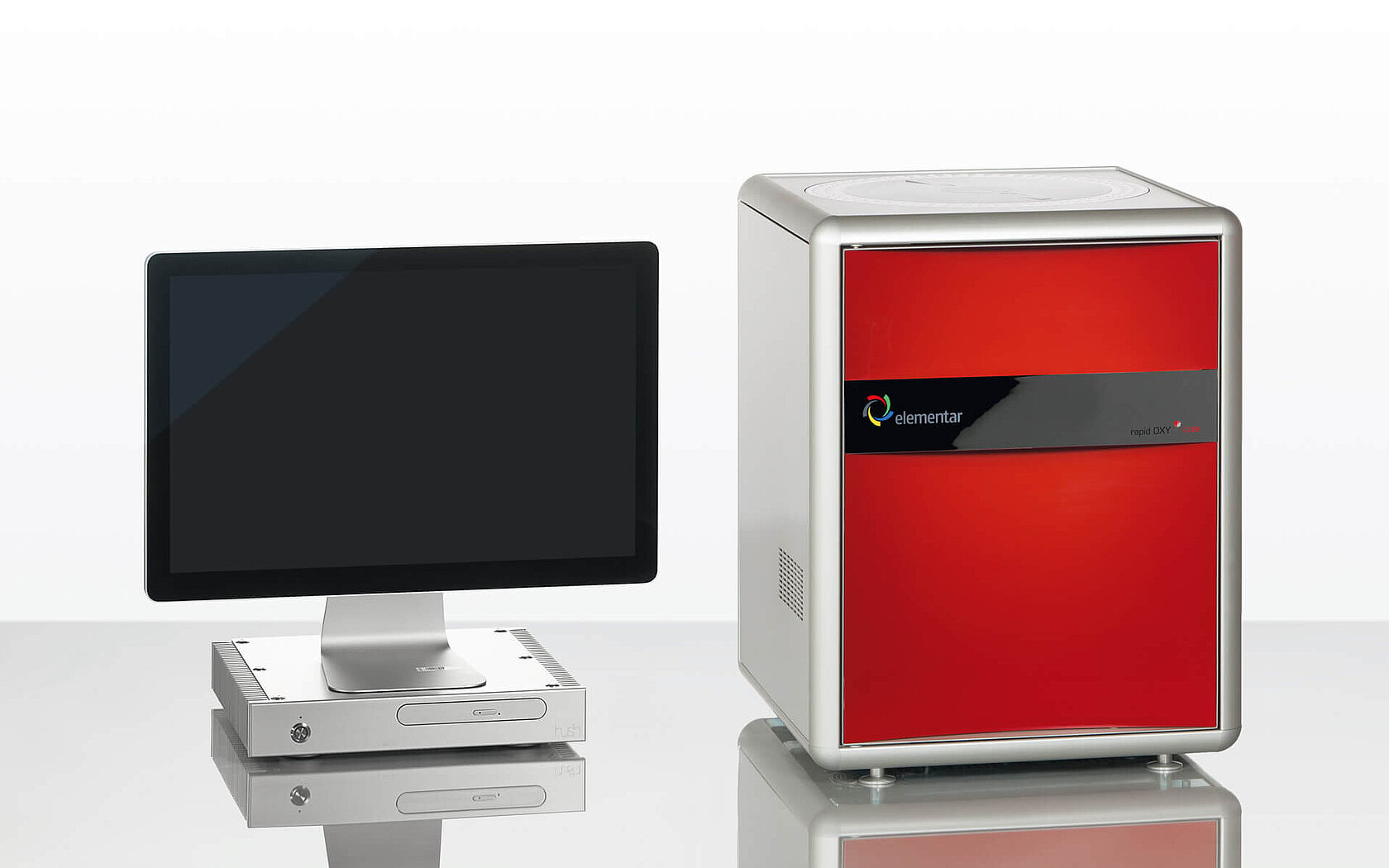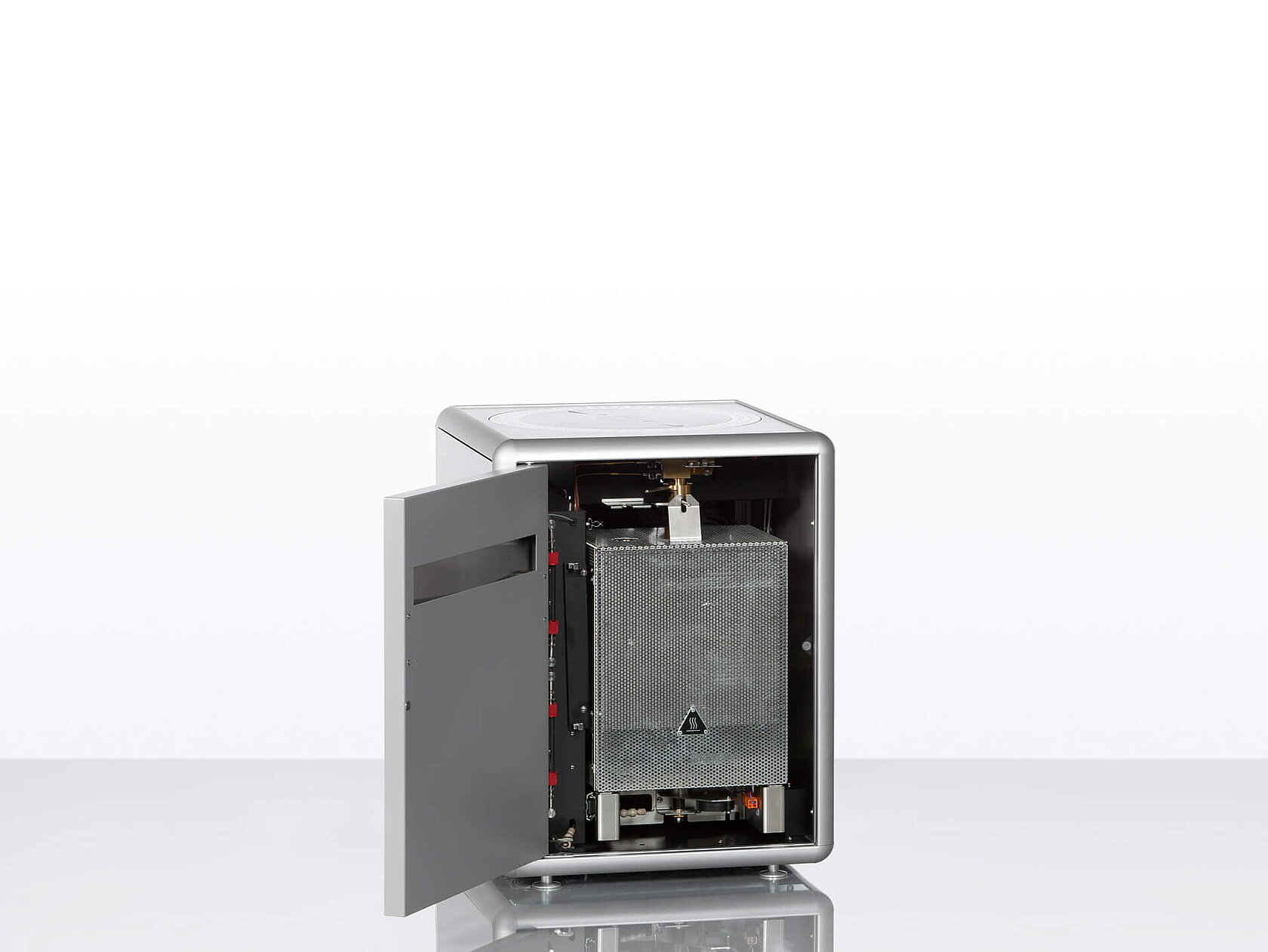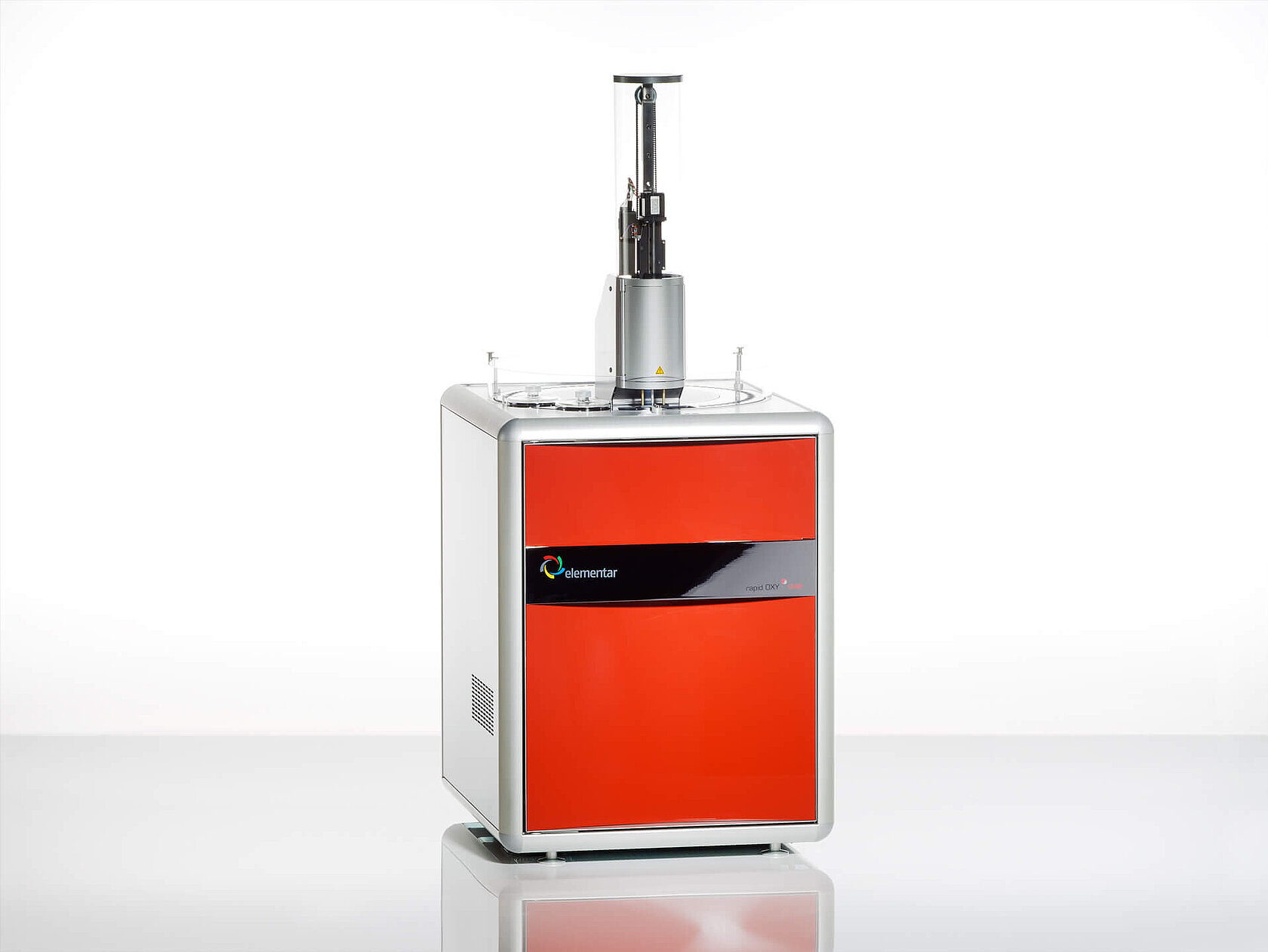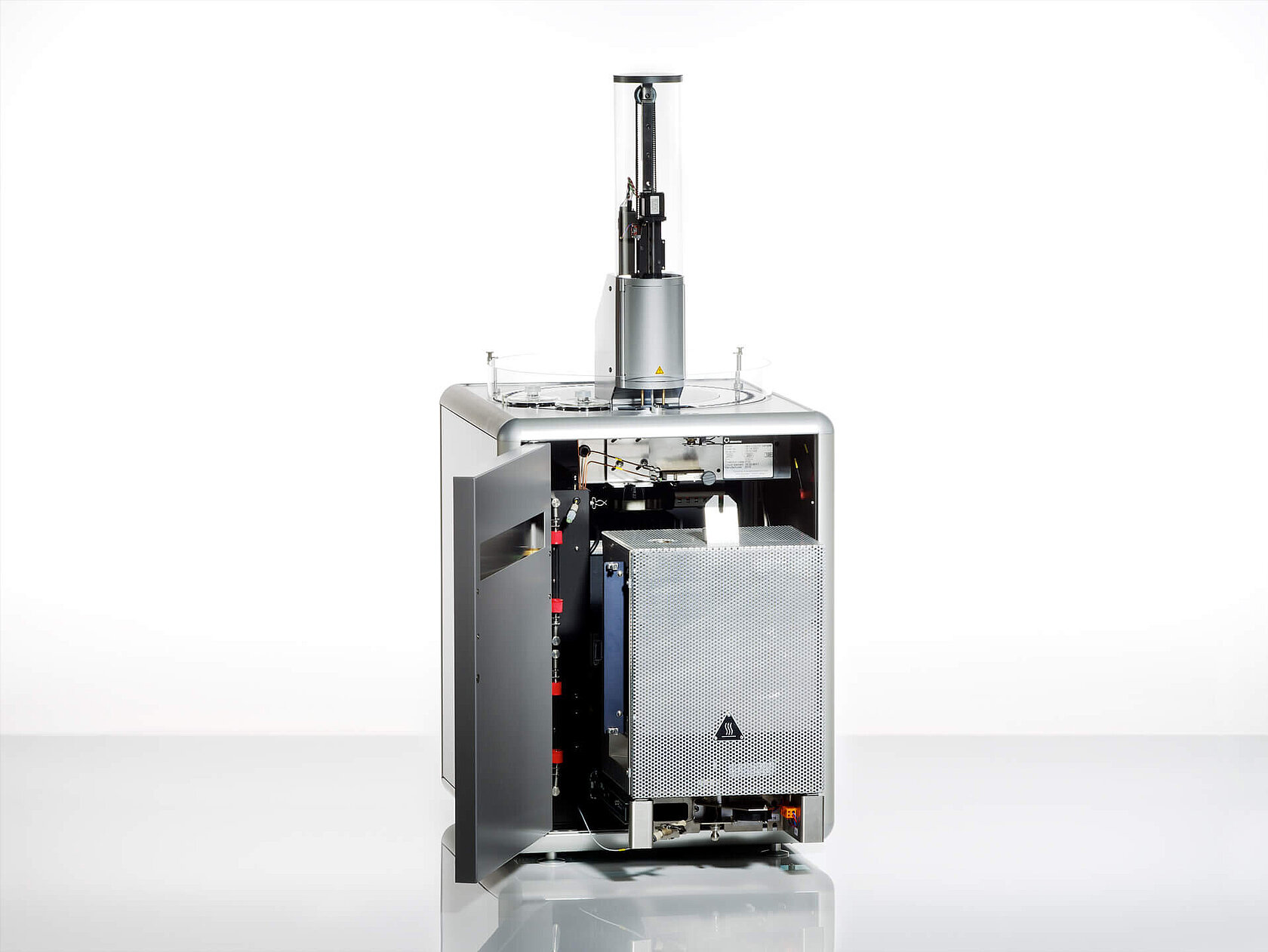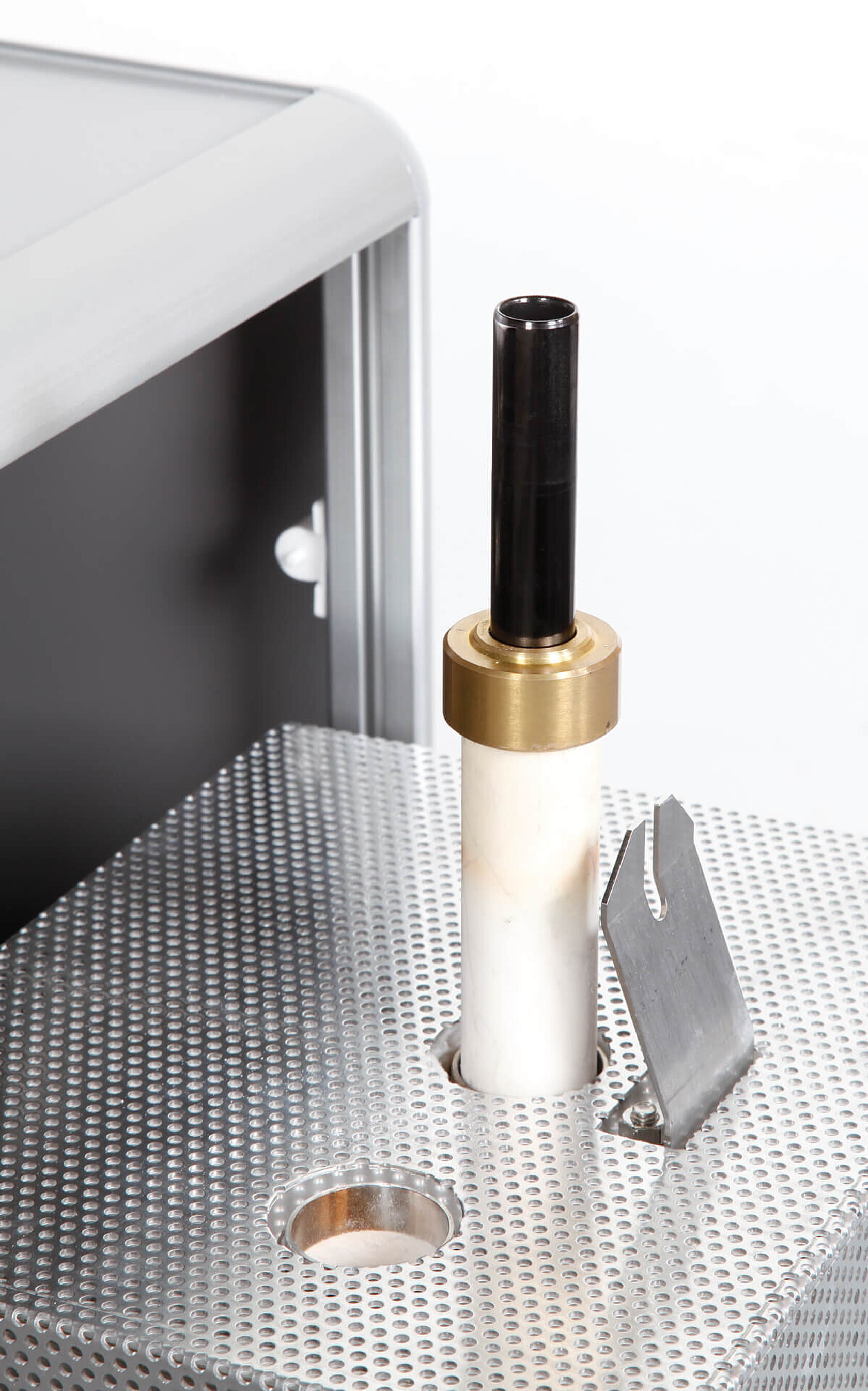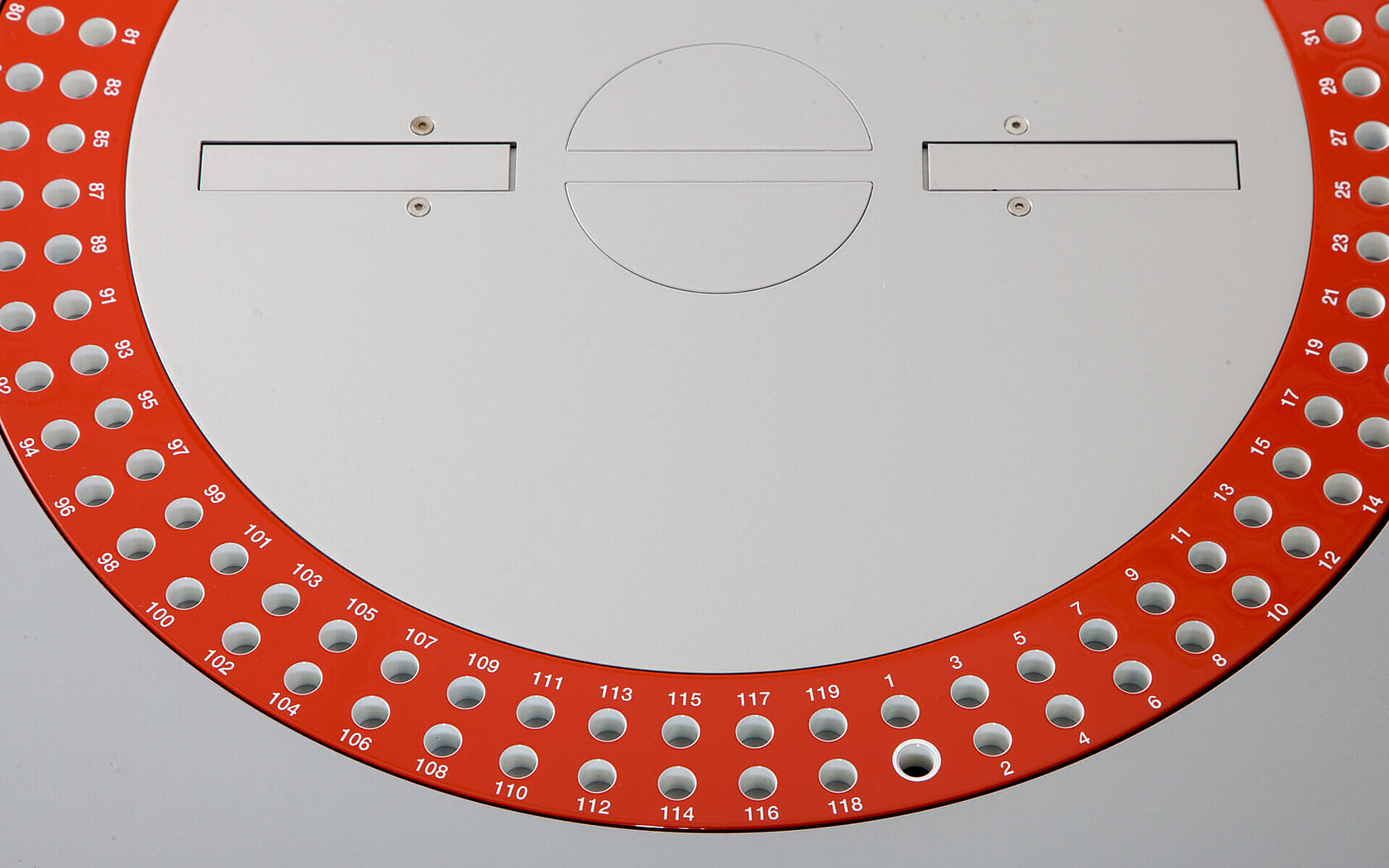 Reliable oxygen analysis thanks to high-temperature pyrolysis and backflush technology
The rapid OXY cube offers unrivaled accuracy and precision in oxygen analysis. This is achieved by high-temperature pyrolysis of the sample at 1,450 °C, resulting in a full conversion of the sample oxygen to the target analyte carbon monoxide. Additionally, the pyrolysis tube is blank-free as it is made from glassy carbon instead of quartz glass. Even fluorinated samples can be analyzed accurately, since they will not react with glassy carbon. In the standard configuration, the target analyte carbon monoxide is preconcentrated on a column. Our patented backflush technology uses clean helium to flush this carbon monoxide off the column, while pyrolysis byproduct gases are redirected and do not travel to the thermal conductivity detector.
Low ppm oxygen measurements with the IR detector upgrade
The rapid OXY cube's detection limit can be lowered to 10 ppm by adding an infrared detector. Due to its high sensitivity even the lowest oxygen concentrations result in tall and narrow peaks. The IR detector is also characterized by a very high linearity and stability as demonstrated in standard addition experiments. Since the IR detector only responds to the target analyte CO, pyrolysis gases can travel directly to the IR detector. This results in a sample analysis time of 3 - 4 minutes, an even lower system blank and helium savings.
Cost-effective oxygen analysis thanks to resource-saving design
Oxygen analysis with the rapid OXY cube saves resources. The analyzer is designed for a low consumption of consumables as well as carrier gas, resulting in low operating costs. In addition, the extremely robust pyrolysis reactor can be used for several thousand samples before maintenance is necessary, increasing system uptime and sample throughput.
High operating comfort through intelligent design
The rapid OXY cube oxygen analyzer is designed for user-friendly, unattended overnight operation. Its up to 120 position autosampler is reloadable at any time, giving you full flexibility in your analysis process. Whenever maintenance is necessary, our user-friendly clamp connections ensure a tool-free maintenance experience. This is complimented by a high level of automation, including a fully automated leak check and a maintenance counter that keeps track of upcoming maintenance events.
Future-proof thanks to 10 years guarantee
Thanks to the outstanding robustness and longevity of our rapid OXY cube, we grant a 10-year guarantee on the thermal conductivity detector cell of the thermal conductivity detector (TCD). With our long-term oriented dedication to technical support, we provide spare parts for a minimum of 10 years. This results in outstanding low total cost of ownership, giving you confidence in return of investment.
Application related downloads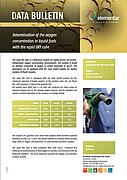 Determination of the oxygen concentration in liquid fuels with the rapid OXY cube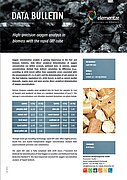 High-precision oxygen analysis in biomass with the rapid OXY cube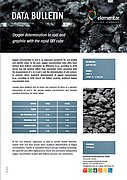 Oxygen determination in coal and graphite with the rapid OXY cube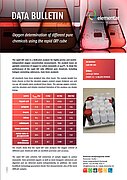 Oxygen determination of different pure chemicals using the rapid OXY cube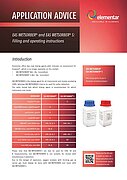 EAS WETSORBER® & EAS WETSORBER® S filling and operating instructions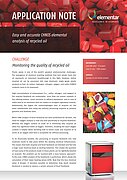 Easy and accurate CHNOS elemental analysis of recycled oil