Ready for the audit: Ensure the GMP compliance of your analytical processes with qualifications, software and services.
Elemental and TOC analysis supports pharmaceutical manufacturers in important tasks such as quality control of the concentration of active ingredients in medicinal products. Conformity of the analytical processes with GMP regulations is essential.
The Elementar guide explains how you can design your analysis processes in the pharmaceutical laboratory efficiently and in compliance with GMP.
This guide is helpful in several ways: Find out how typical tasks can be carried out with TOC and elemental analyzers in accordance with GMP and in compliance with the applicable pharmacopoeias. We also show you how we can get you ready for the next audit by qualifying analyzers and 21 CFR Part 11-compliant software.
The guide includes:
Practical examples with analyzers from Elementar for organic elemental analysis and for the determination of total organic carbon (TOC) in the pharmaceutical industry
Qualification requirements for analyzers
Aspects of GMP-compliant and audit-proof software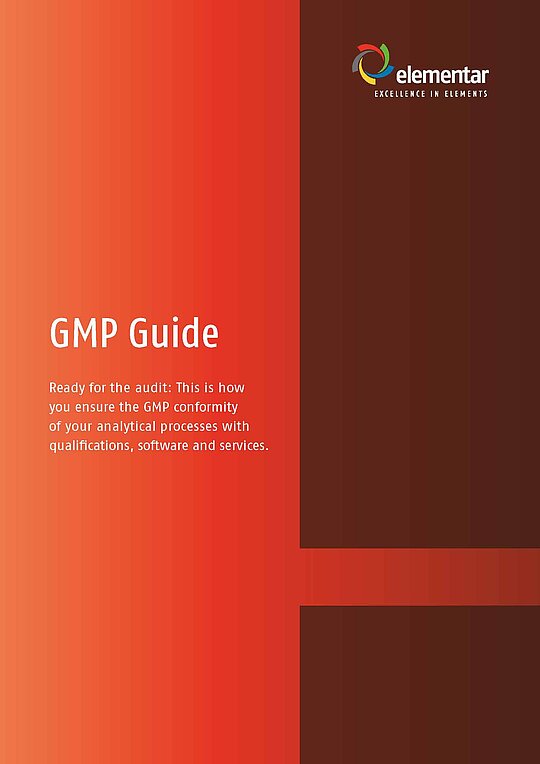 Fill in the form to receive your download link by e-mail.
By clicking on the "Subscribe" button, I consent to the receipt of personalized newsletters via e-mail by Elementar Analysensysteme GmbH and its group companies companies as well as the evaluation of my user behavior in this regard and - if available - the merging of this data with my data in our customer database. In order to receive newsletters from our group companies, it is necessary to transfer your above-mentioned personal data to these companies. We point out that these are partly located in so-called unsafe third countries outside the EU/EEA , in which no adequate level of data protection (e.g. by adequacy decision of the EU, Art. 45 GDPR) is guaranteed. In these countries, you may not be able to enforce your rights as a data subject, or only to a limited extent. In addition, it is possible that local government agencies access your data to a disproportionate extent. The transfer of data to these recipients is therefore only legitimized by your consent pursuant to Art. 49 (1) lit. a) GDPR, which you grant with your subscription. The newsletter can be unsubscribed at any time with effect for the future as well as my consent to the third country transfer can be revoked at any time. A revocation does not affect the lawfulness of the processing carried out on the basis of the consent until the revocation. For further information, please refer to our privacy policy.
GMP-compliant documentation.
We support you in all questions and requirements concerning the qualification of TOC and elemental analyzers in the GMP-regulated environment - from design qualification to installation and along the entire life cycle of your analyzer.
Wide range of applications.
From peptide analysis to carbon determination in the ppm range - access a broad portfolio of TOC, CHNS analyzers and EA Inlets that simplifies and accelerates highly accurate, GMP-compliant analyses. And all this for a wide range of applications in the pharmaceutical and medical industries as well as in food and feed production.
Allow yourself an all-round carefree package for your analysis process. In addition to our TOC and CHNS analyzers, we offer you smart, GMP-compliant software as well as a comprehensive comprehensive range of services that makes your work more convenient and gives you the necessary audit security.
Ensure clarity on the subject of safety. Each of our analyzers have an individually tailored IQ, OQ and PQ. The 21 CFR Part 11 software option is also optimally adapted to the respective optimally adapted to the respective instrument. This ensures maximum safety with precisely defined processes and low effort.
Our portfolio of organic elemental analyzers and TOC analyzers
Our total organic carbon (TOC) and CHNOS elemental analyzers help drug manufacturers perform crucial tasks such as cleaning validation of multi-purpose equipment and quality control of the active pharmaceutical ingredient (API) concentration within a drug.
Most important qualifications from a single source
Qualification documents from Elementar are easy to understand and simple to use. Together with our service technician, you carry out your qualification reliably and quickly.
DQ - Design Qualification
Before the analyzer is purchased, a design qualification (DQ) is performed to determine whether the device is suitable for the intended purpose and meets the legal requirements. The DQ is prepared by the customer with the support of our experts.
IQ - Installation Qualification
Ensure professional commissioning with our IQ. For smooth use, we check not only the analyzer but also the connected computer. Clear documentation, tailored to the respective instrument type, not only guarantees the optimal quality during operation, but also ensures maximum security during audits.
OQ - Operational Qualification
Regularly check the functionality of your device with our OQ. The OQ consists of an extensive system test and a test of the analysis quality. During a requalification (RQ), our specialists carry out any carry out the necessary maintenance work and conclude with a thorough OQ process.
PQ - Performance Qualification
Be on the safe side with our manufacturer PQ. Whether demanding oxidation tests for TOC analyzers or reproducibility tests for different substances for CHNS instruments: additional analytical tests provide a particularly comprehensive and meaningful picture in the performance qualification of your instruments.
Requalification is required at regular intervals (Requalification - RQ) is required at regular intervals to prove that the the analyzer is still functioning properly.
We provide a 21 CFR Part 11 compliant custom software option and all-round service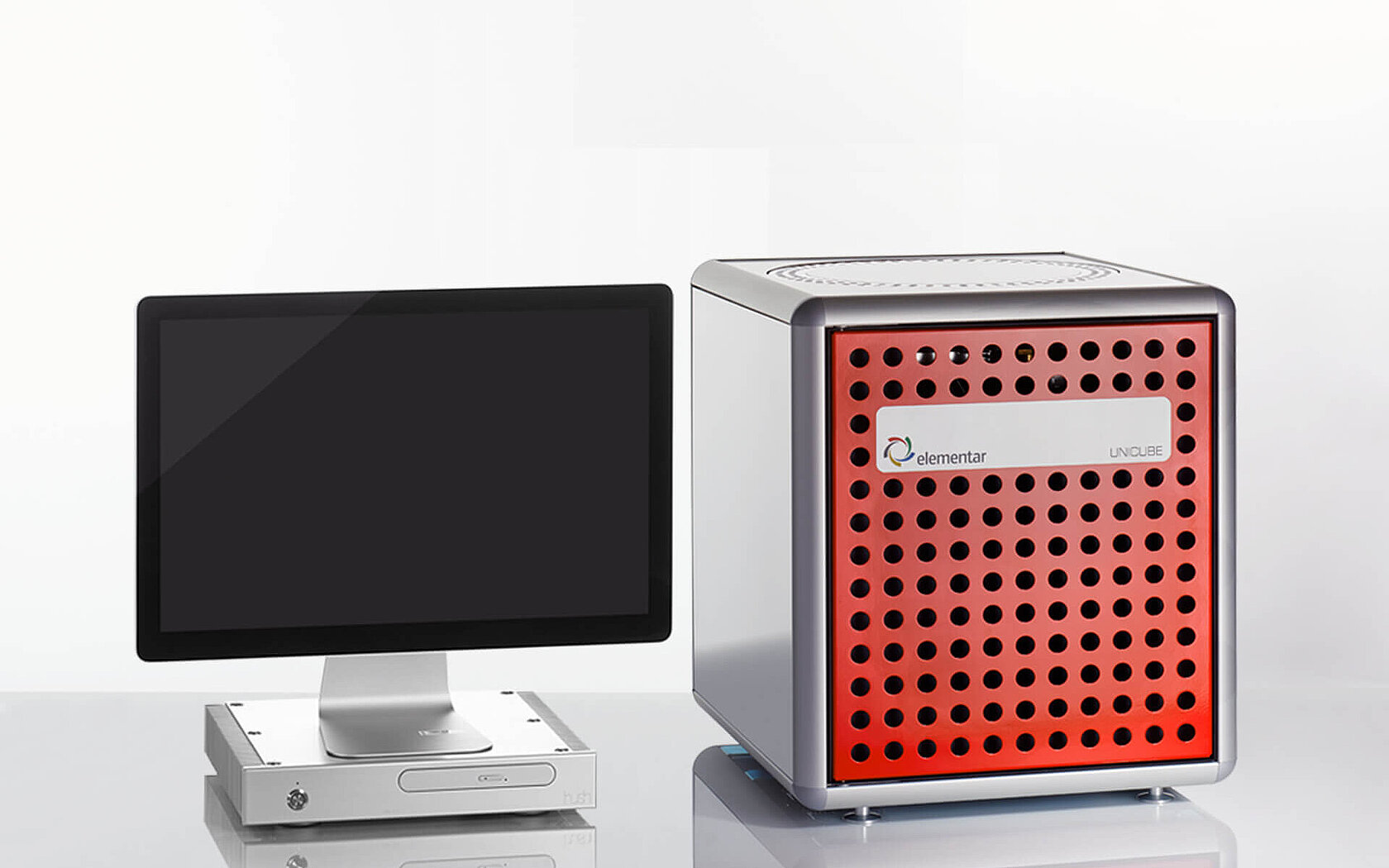 21 CFR Part 11 compliant customized Software Option
For maximum data integrity, take advantage of our 21 CFR Part 11 compliant software option - including convenient software validation on the part of Elementar. Means more security with simplest handling. Our software options include the following building blocks
Unique, password-protected user accounts

Automated logout in case of inactivity

Audit trail: activity log incl. user as well as time and date information

Versioning of measurement data

Electronic release process of measurement data with up to 3 different statuses possible

Database protection with optional encryption

Automated security backups
Service with all-round Guarantee
Treat yourself to the best service for your GMP-compliant measuring equipment.
From installation to regular inspections - the correct and complete inspection by our trained service technicians guarantees GMP-compliant documentation and is therefore documentation and is therefore particularly reliable and simple. Benefit from the advantages of our elementary service:
Specially trained and GMP-certified service personnel

Instrument-specific IQ/OQ/PQ and RQ documentation

21 CFR Part 11 software validation

Requalification by our service personnel possible

Regular testing and certification of our exhibition equipment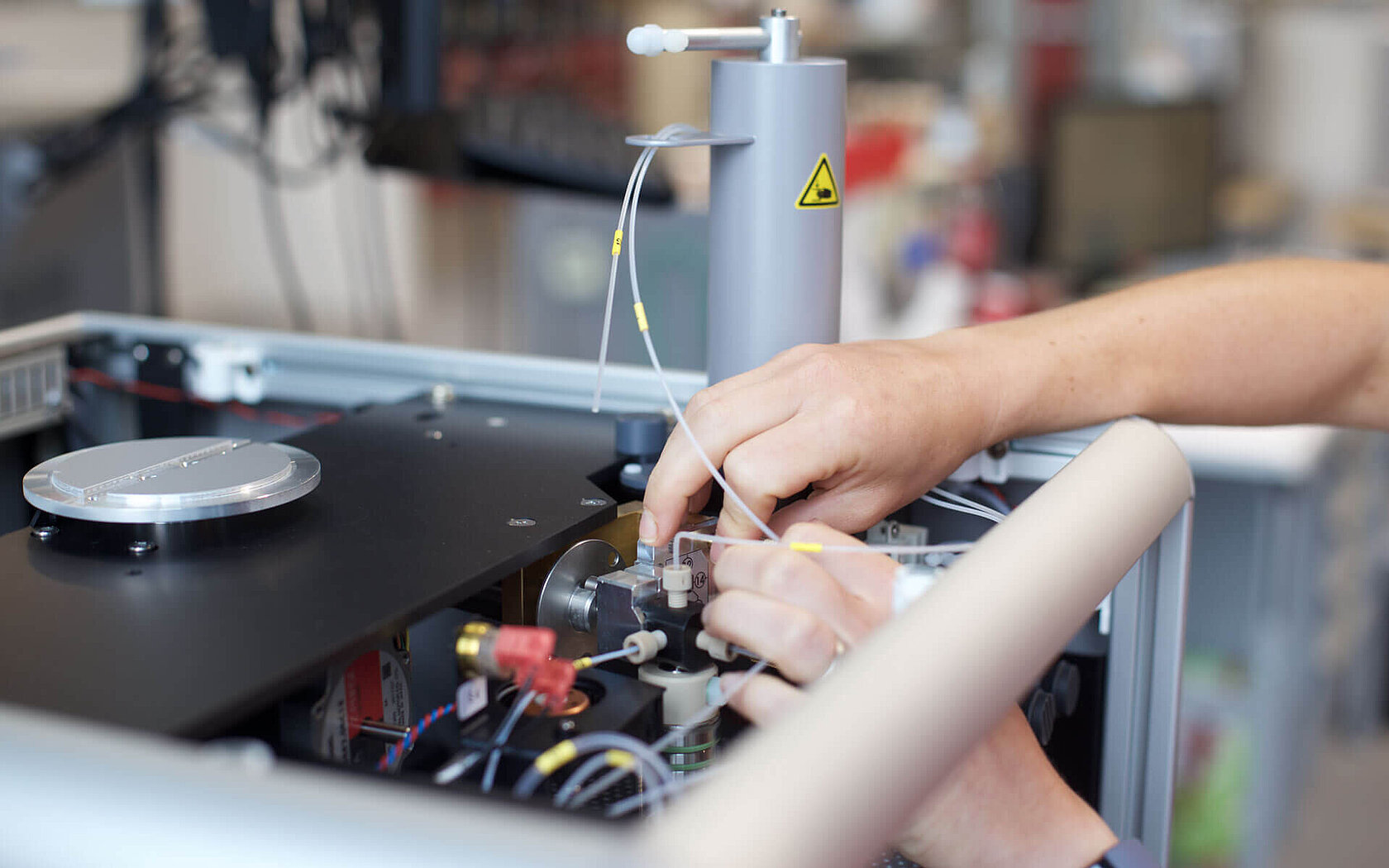 Get in touch with our experts for GMP
You would like to have more information? We will be support you in all questions and requirements concerning the qualification of TOC and elemental analyzers in the GMP-regulated environment. Let us know how we can support you.