Get a glimpse of what our analyzers can do for you
We offer a wide range of analytical solutions. Benefit from our product portfolio:
Mass spectrometers and perfectly matched peripheral inlet systems offer you a broad range of instrument combinations and analyses
Innovative and dedicated inlet systems for TOC/TNb- or Honey-IRMS analysis
Integrated, intuitive software solutions from data acquisition to data management
Specialized CHNS analyzers for micro to macro analyses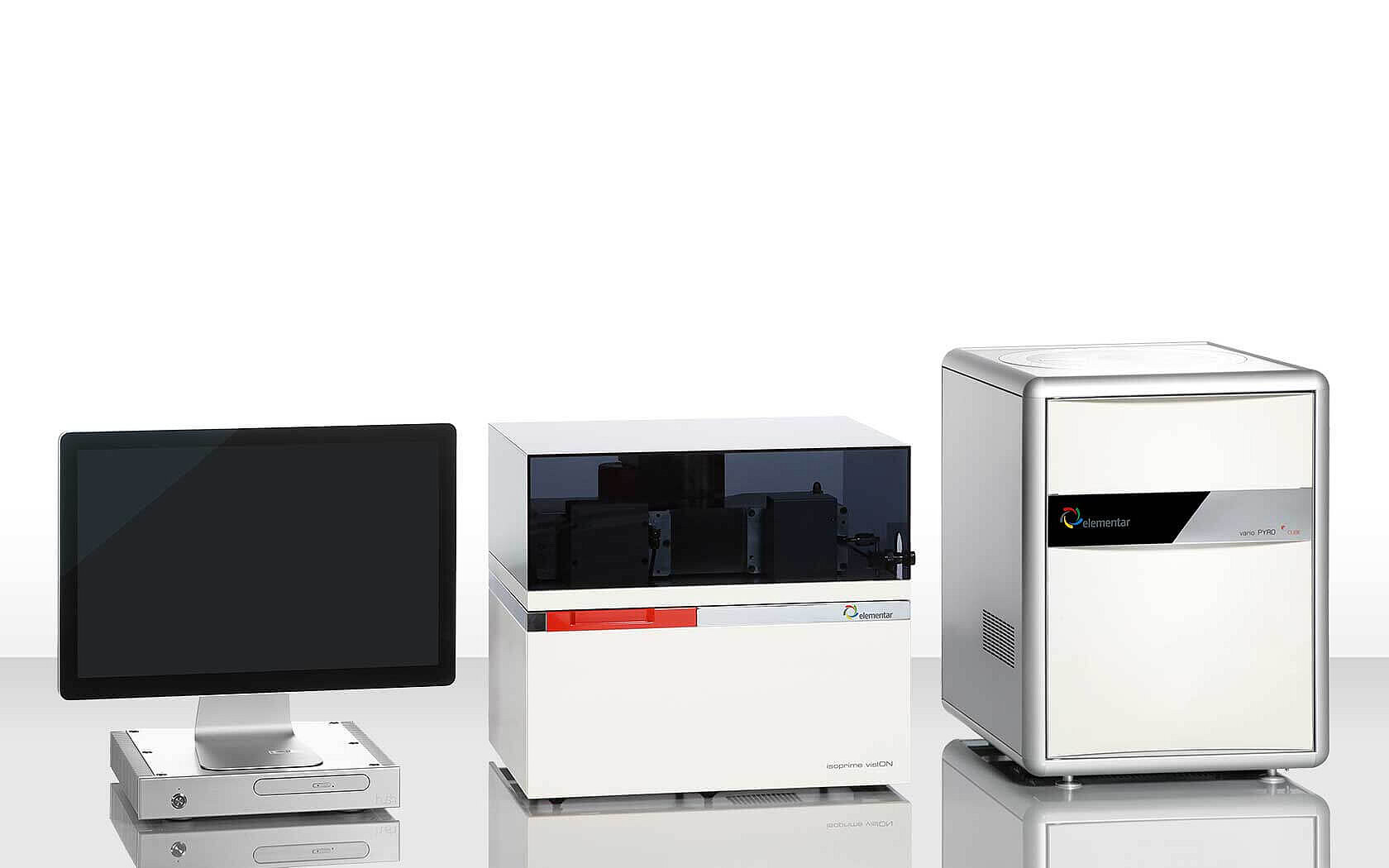 Meet us at our ASI presentation: New Frontiers in Compound-Specific δ2H Analysis
Monday, 27th September 2021
14:15-14:30 am
Meet us during the ASI sponsor presentation
Monday, 27th September 2019
10:00 - 11:00 am

Meet & Greet with the experts from Elementar (technical Q & A session)

11:00 - 12:00 am

Presentation slot with the following topics:

lyticOS® Software Suite: General overview

High temperature GC oven technology for the analysis of δ 2H in alkanes

Compound specific δ 15N analysis for ecology

iso FLOW GHG: Discover the latest solution for the analysis of greenhouse gases

12:00 - 12:30 pm

Q & A session for the presentations
Contact us for more information
You need more information? We will be happy to answer your questions about stable isotope analysis and our dedicated instruments. Let us know what interests you.
Get to know some of our reference customers