Learn in this Application Note how our nitrogen and protein analyzers support your plant-based food business in every step of the supply chain, delivering reliable measurement results fast - no matter which sample type or size. The Application Note includes analysis data from real samples, including protein powder from soy, pea, hemp, and rice; oat milk, as well as cheese, sausage, and meat analogues.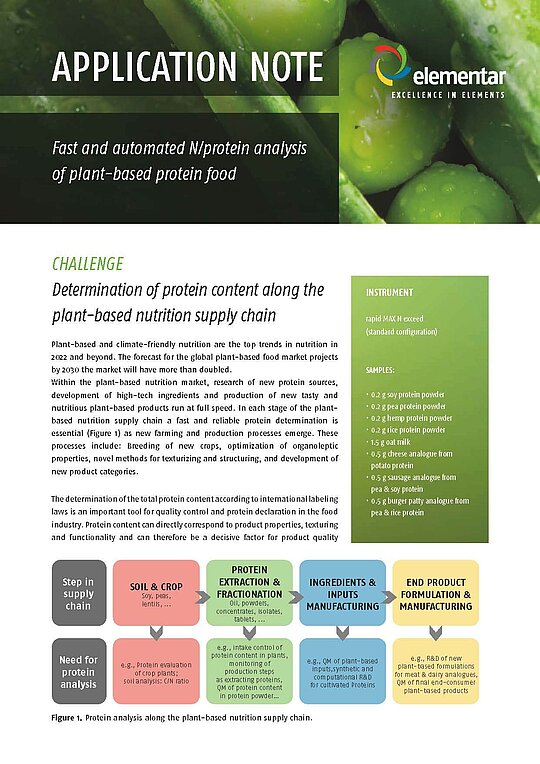 Fill in the form to receive your download link by e-mail.
By downloading the file, I simultaneously consent to Elementar Americas Inc. sending me a personalized newsletter by e-mail and evaluating my respective user behavior and - if available - consolidating this data with my data in the customer da<![CDATA[By downloading the file, I simultaneously consent to Elementar Americas Inc. sending me a personalized newsletter by e-mail and evaluating my respective user behavior and - if available - consolidating this data with my data in the customer database. The newsletter can be unsubscribed at any time with effect for the future. For further information, please read our privacy policy.
Looking for more information on nitrogen and protein analysis in plant-based food?